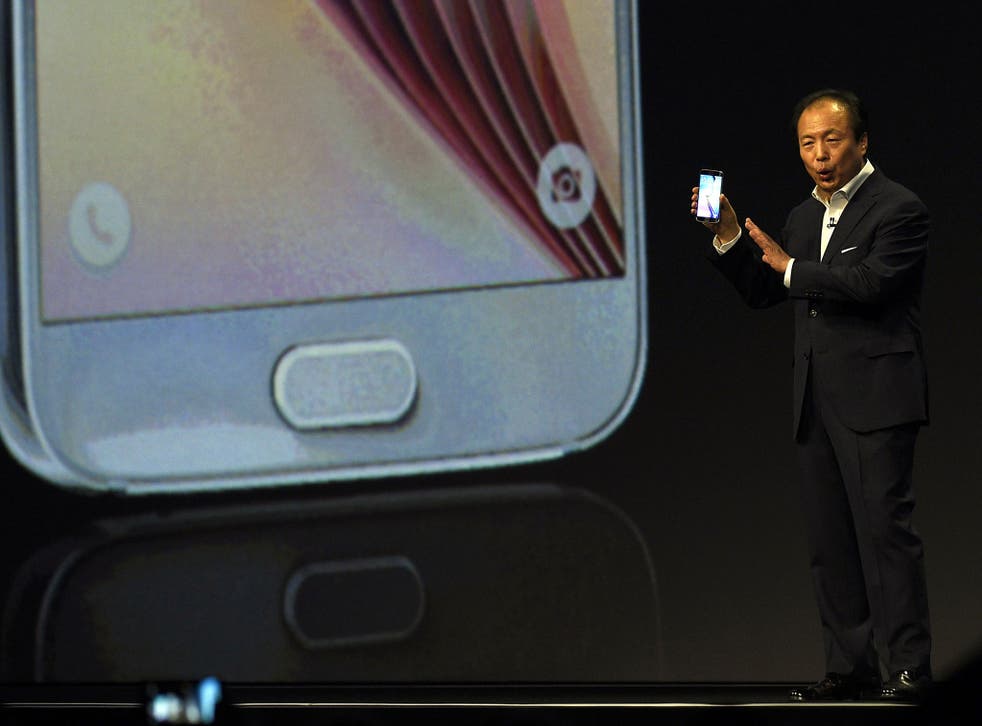 iPhone 6S: Samsung Galaxy S6 Google ad mocks people looking for new Apple phone
In slightly broken English, the ad tells user that they must really have been looking for the Samsung Galaxy S6
Andrew Griffin
Wednesday 29 April 2015 11:14 Comments
Samsung has taken out a new ad for its Galaxy S6, spoofing Google's autocorrections to tell people looking for the iPhone 6S that they were probably looking for the South Korean company's new flagship phone.
While the company once regularly released ads attempting to mock Apple — for the long queues outside its shops, among other things — it seemed to have taken a break for a while. But the marketing strategy has been revived, with the company taking out a small ad on Google to distract people when they search for iPhone 6S, one of the likely names for Apple's next iPhone.
The ad, which was spotted by a Reddit user, brings up a box saying "Awkward You Obviously – Mean S6 – Samsung.com". The rest of the result looks like a normal Google ad, with a message highlighting the Samsung Galaxy S6's battery life and links to pages about the phone and its ad campaigns.
All of the links work, and it appears genuine, but Samsung has not publicly confirmed its role in taking it out.
The ad appears to be trying to look like Google's automatic correction tool. But the bigger ad and the wonky English of the text at the top mark it out as a return to form for Samsung's often banterous advertising department.
It's not clear who the ad is being directed at, since it doesn't show up for everybody.
Register for free to continue reading
Registration is a free and easy way to support our truly independent journalism
By registering, you will also enjoy limited access to Premium articles, exclusive newsletters, commenting, and virtual events with our leading journalists
Already have an account? sign in
Join our new commenting forum
Join thought-provoking conversations, follow other Independent readers and see their replies