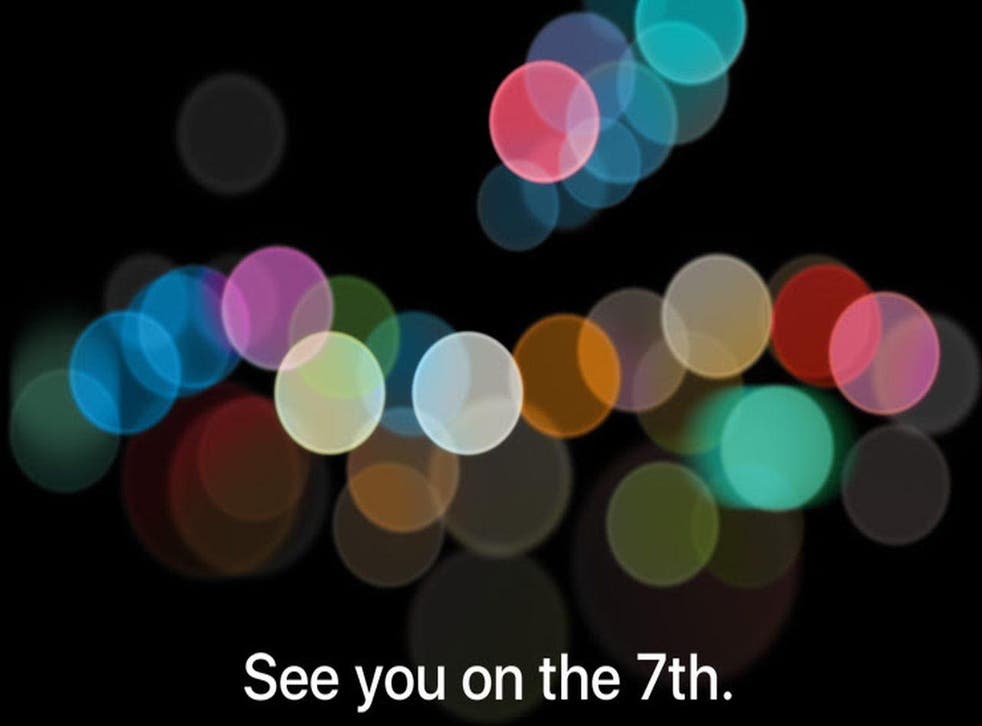 iPhone 7 launch date confirmed by Apple with mysterious invites to press event
The Apple Watch 2 is also likely to get its big debut at the San Francisco event
Apple is going to hold its next event – the biggest of its year – on 7 September.
The company is gearing up for what will almost certainly be the launch of the iPhone 7 and the Apple Watch 2 later this month. Both – and potentially more – will be revealed at an event on 7 September in San Francisco, according to invites sent to the press.
Apple has held events in September each of the last five years. They are the highlight of the company's year: as well as showing off the new iPhone, its biggest product by far, it often uses the attention to launch other, smaller products.
The evolution of the iPhone

Show all 11
This year the iPhone launch will be doubly important, since it will be the first major new handset to be revealed since sales of the iPhones started sliding. As such, Apple is likely to use the event to try and demonstrate that it is still able to innovative and that its phone can still get people excited.
Many of those innovations expected in the phone have been revealed through leaks. They include a body that removes the antenna lines that sweep around the back, the removal of the headphone jack and much improved insides.
The event is also likely to focus on the photography capabilities of the iPhone 7, which is expected to include a dual-lens camera for taking deeper images like those taken with a traditional SLR. The very bare invite included a blurred "bokeh" image – of the type that could be taken with such a camera.
The company is also expected to unveil the second version of the Apple Watch. There have been fewer leaks about that – but it is expected to include more technology to allow it to work without a phone, and more tools for health tracking.
5 things to expect on the new iPhone 7
Apple will be livestreaming the event on its special page, as it has most years. The Independent will also be liveblogging it, as well as giving detailed reviews and analysis of whatever is launched.
Join our new commenting forum
Join thought-provoking conversations, follow other Independent readers and see their replies