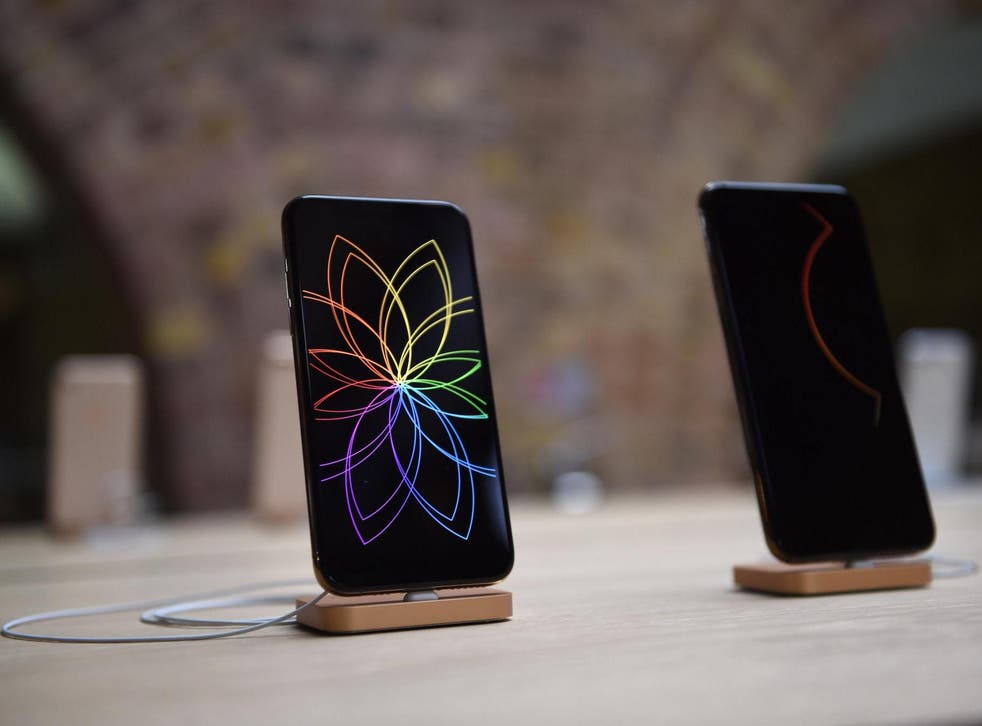 Apple's iPhone cheap battery replacement programme comes to an end, with just days left to get reduced price
Battery problems can cause major issues – and are about to get much more expensive
Andrew Griffin
Friday 28 December 2018 16:32 Comments
iPhone owners only have a couple of days left to get their battery replaced cheaply as part of an Apple programme.
The reduced-price replacements last until the end of the year, at which point the cost will dramatically increase. For the moment, a new battery costs only £25 – but once the new year arrives, that will rocket up to as much as £65.
Old batteries can cause significant problems for their owners as iPhones age. With use, the power begins to drop – something that can lead to phones lasting for much less time, and to Apple having to slow down phones to ensure that they don't crash because they're not getting enough power.
It was the revelation that Apple was doing that – throttling performance on older phones, in line with more spectacular rumours that swirled before it was admitted – that led to the cheap repairs in the first place.
When that story came out over the Christmas period in 2017, Apple apologised and said that as part of a range of ways of making it up to customers it would knock down the price of replacements, allowing people to restore their phone's performance if their battery had been degraded.
Gadget and tech news: In pictures

Show all 25
That meant that any affected iPhone battery could be swapped out for just £25. Once the programme is over, the same service will cost £45 for most phones, and a full £65 for the iPhone X.
The iPhone X recently became eligible for the throttling, which Apple still applies to more strained batteries to ensure they perform properly. One of the other forms of restitution offered to users was the option to turn that off, which can be found in Settings.
Phones that are covered by its warranty period or extended AppleCare coverage will remain free, as they always have been.
As the end of the year approaches, Apple Stores appear to be especially busy with users rushing to take advantage of the offer. Genius Bar appointments can be few and far between, though some customers have had success turning up at stores.
The replacements require that a battery is sufficiently degraded, which will be checked by Geniuses at the store but can be seen by heading to the Battery options in the Settings app. But some customers appear to have successfully had batteries that are not under the critical 80 per cent mark swapped out all the same.
Register for free to continue reading
Registration is a free and easy way to support our truly independent journalism
By registering, you will also enjoy limited access to Premium articles, exclusive newsletters, commenting, and virtual events with our leading journalists
Already have an account? sign in
Join our new commenting forum
Join thought-provoking conversations, follow other Independent readers and see their replies