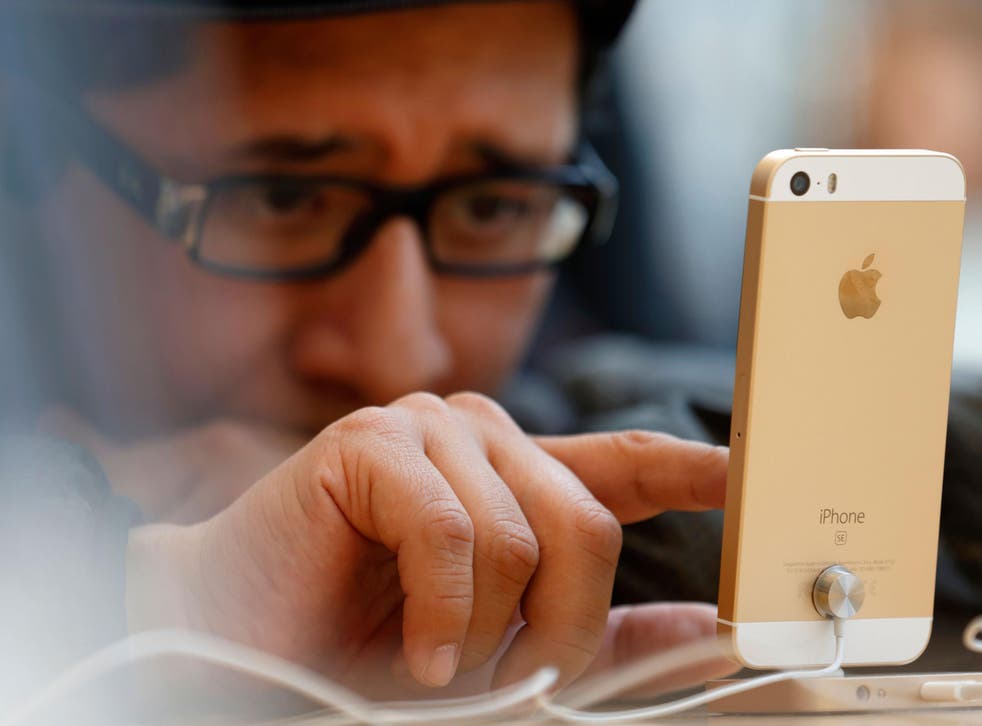 iPhone text scam that tells people their 'iCloud ID has been deactivated' continues to spread
Your iCloud hasn't been deactivated, and Apple isn't going to send you to a dodgy website if it does
Andrew Griffin
Wednesday 04 May 2016 17:12 Comments
An SMS scam is spreading across the country, apparently affecting thousands of people.
Messages are being sent to people's phones that tell them that they've lost access to their iCloud account.
The message begins with the users name, and says "Your iCloud ID has been deactivated". It then encourages people to head to a website to enter their details.
Gadget and tech news: In pictures

Show all 25
But the website isn't connected with Apple, and instead appears to be a way of tricking people into entering their information so that they can be used for malicious purposes later on. Once people are on the website, it will ask for account details and even bank information as a way of "unlocking" the account.
Cricketer Matt Prior asked his followers if the text was genuine. Though eww was quickly informed that it wasn't – "thanks for the immediate replies. So that'll be a scam then", he wrote – but it shows just how convincing and rife the problem has become.
The message has also been received by Jack Dee, and appears to be being sent in huge numbers. It has been circulating since at least last month.
The best way to avoid scams of this type is never to check the address off the website – and to exercise caution even when doing that.
If you can, always navigate to the site yourself, which will help you avoid any risky sites that manage to make themselves look like the addresses they're spoofing. And check that the site is verified by Google by looking for the little lock in the URL bar.
(Google Chrome and other browsers also automatically look for suspicious websites, and will warn users when they attempt to navigate to them.)
The messages claim to come from iCloud.com – the genuine address for Apple's iCloud service, though Apple tends not to use that naming convention. In fact, Apple very rarely sends information through texts at all, preferring to use email.
It isn't clear where the scammers have picked up the information used to send out the scam. But it clearly isn't being sent out randomly, since the messages usually start with the person's name and almost always have it accurately.
Register for free to continue reading
Registration is a free and easy way to support our truly independent journalism
By registering, you will also enjoy limited access to Premium articles, exclusive newsletters, commenting, and virtual events with our leading journalists
Already have an account? sign in
Join our new commenting forum
Join thought-provoking conversations, follow other Independent readers and see their replies