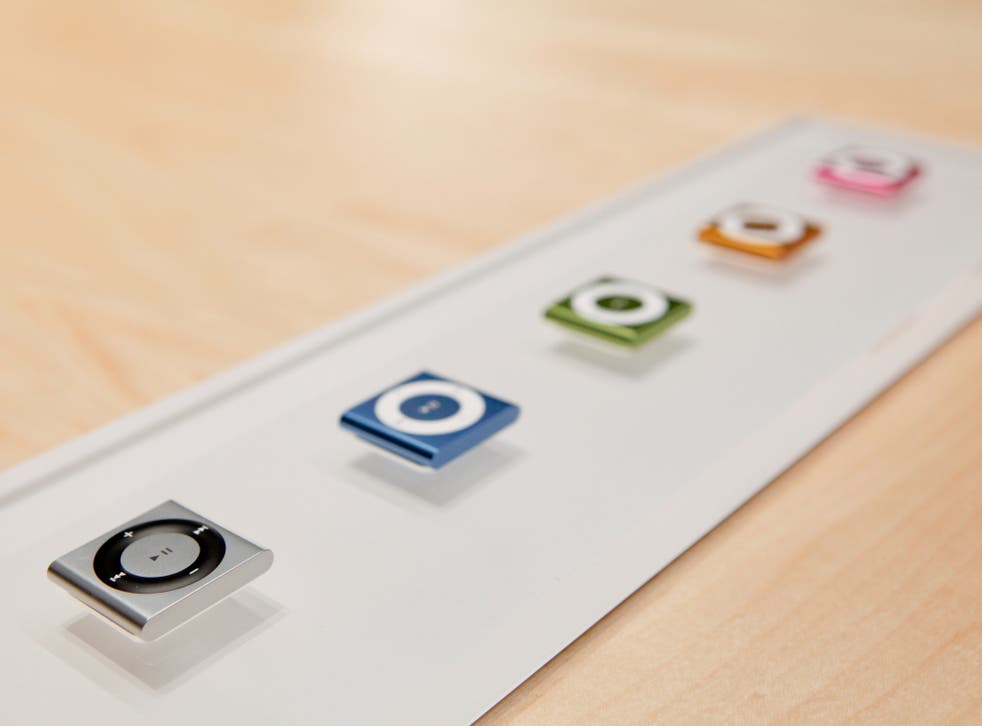 iPod Shuffle could be about to killed by Apple
Shuffle would join the iPod Classic in recent dropped products by Apple
Andrew Griffin
Friday 09 January 2015 12:19 Comments
Apple could be about to kill of the iPod Shuffle, the second classic iPod to be discontinued in a year.
Stock of the devices is dwindling in Apple Stores, according to 9to5Mac, often a sign that a product will be discontinued or updated.
It would be the second old iPod to be killed off by the company in a year, after it stopped selling the iPod Classic. It was mourned by fans, who rushed to buy the devices on eBay at vastly inflated prices.
The low stock has reportedly come with a warning by Apple to employees that stock is likely to run low for a while.
The iPod Shuffle was unveiled in 2005, and is now on its fourth generation. It is the cheapest and simplest of Apple's iPod devices — now a category that only includes the iPod Nano and iPod Touch.
The shuffle doesn't have a screen and is meant for portability, and only costs £40.
Register for free to continue reading
Registration is a free and easy way to support our truly independent journalism
By registering, you will also enjoy limited access to Premium articles, exclusive newsletters, commenting, and virtual events with our leading journalists
Already have an account? sign in
Join our new commenting forum
Join thought-provoking conversations, follow other Independent readers and see their replies