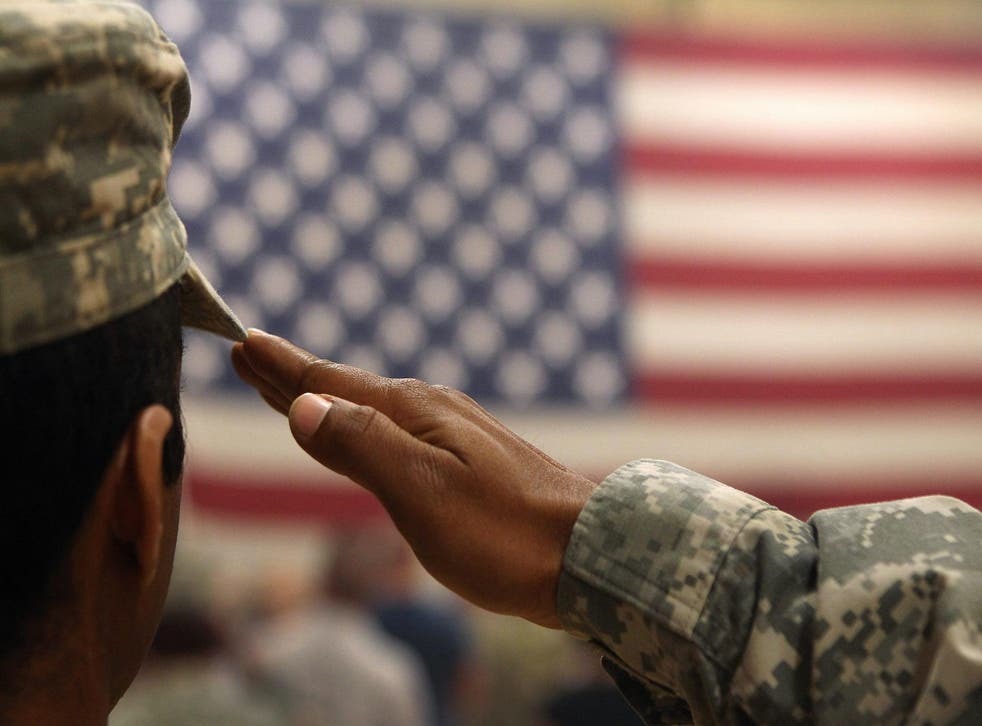 Iran crisis: Text scam tells people they have been drafted to the US army amid fears about war
It is not clear why fake messages are being distributed
People across the US are receiving a text scam that tells them they are being drafted into the military.
The messages are fake. The US no longer has a draft and if it did would be unlikely to inform those selected over text message.
But they are likely to be upsetting to young people across the country who are worried they may be forced to join the military amid escalating tensions with Iran.
Some of the message make specific reference to the ongoing tensions, telling people they are needed for "immediate departure to Iran". They ask the people receiving them to get in touch and threaten them with prison if they don't.
They have become enough of a problem that US Army Recruiting Command has looked to reassure the public that the messages are fraudulent and should be ignored and deleted.
Gadget and tech news: In pictures

Show all 25
It is not clear why they are being sent, though such scams have been used to steal people's personal data in the past. This week, the official Twitter account of the Selective Service System, which allows US citizens to sign up to serve in the Selective Service, sent a tweet advising users to avoid fake websites claiming to be run by them.
"Please be advised that there are websites claiming to be the Selective Service that charge for registration," it wrote. "You will not be registered and your personal information may be at risk.
Days ago, the official SSS account responded to worries about a draft making clear that it was conducting business as usual and that any change would require action from the president and Congress.
"The Selective Service System is conducting business as usual," it posted. "In the event that a national emergency necessitates a draft, Congress and the President would need to pass official legislation to authorize a draft."
The genuine website has also been taken offline in recent days, apparently as a result of the increased interest in signing up to fight as tensions between the US and Iran continue.
Join our new commenting forum
Join thought-provoking conversations, follow other Independent readers and see their replies