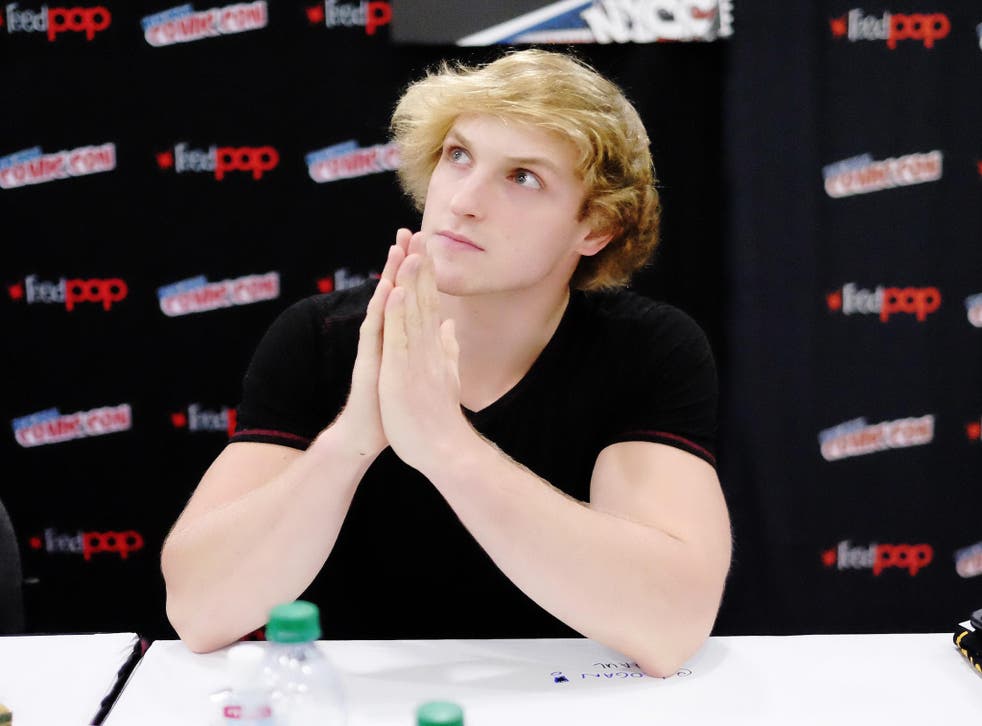 Logan Paul says he is 'taking time to reflect' and not posting vlogs after controversial 'suicide forest' video
The star has stopped posting for the first time since becoming one of YouTube's biggest stars
YouTube star Logan Paul has said he is not posting vlogs after posting perhaps the site's most controversial video.
On 31 December, Mr Paul posted a video that showed him laughing next to the corpse of a man who died by suicide. That video has now been removed, but not before it kicked off one of the site's biggest controversies.
Now the star says that he is not posting and is "taking time to reflect" in the wake of the outcry.
Mr Paul usually posts at least one video each day, something that he referenced in his apology for the video shot in Japan. But he did not post on 3 January, in addition to the gap left by the controversial video when it was removed from the channel.
That means that the most recent video posted on his channel is an apology video, in which Mr Paul says he was sorry for posting the video and explains his decision to do so. The most prominent video on his channel remains a round-up of 2017, the title of which calls it "the best year of [his] life".
YouTube star Logan Paul issues video apology for hanging man footage
Thousands of people have called from Mr Paul to be removed from YouTube and said that the video should never have been posted to the site. But Mr Logan has continued to keep his subscribers, is not apparently under threat of being removed from the site and received millions of views on both the original video and his apology.
YouTube has apologised for allowing the video to be posted and suggested that it broke its rules.
"Our hearts go out to the family of the person featured in the video," a YouTube spokesperson said. "YouTube prohibits violent or gory content posted in a shocking, sensational or disrespectful manner. If a video is graphic, it can only remain on the site when supported by appropriate educational or documentary information and in some cases it will be age-gated. We partner with safety groups such as the National Suicide Prevention Lifeline to provide educational resources that are incorporated in our YouTube Safety Center."
But that hasn't meant that the video has disappeared from the site. Numerous YouTube users are re-uploading it, with some including the footage of the dead body that led to the sustained criticism of Mr Paul.
Join our new commenting forum
Join thought-provoking conversations, follow other Independent readers and see their replies