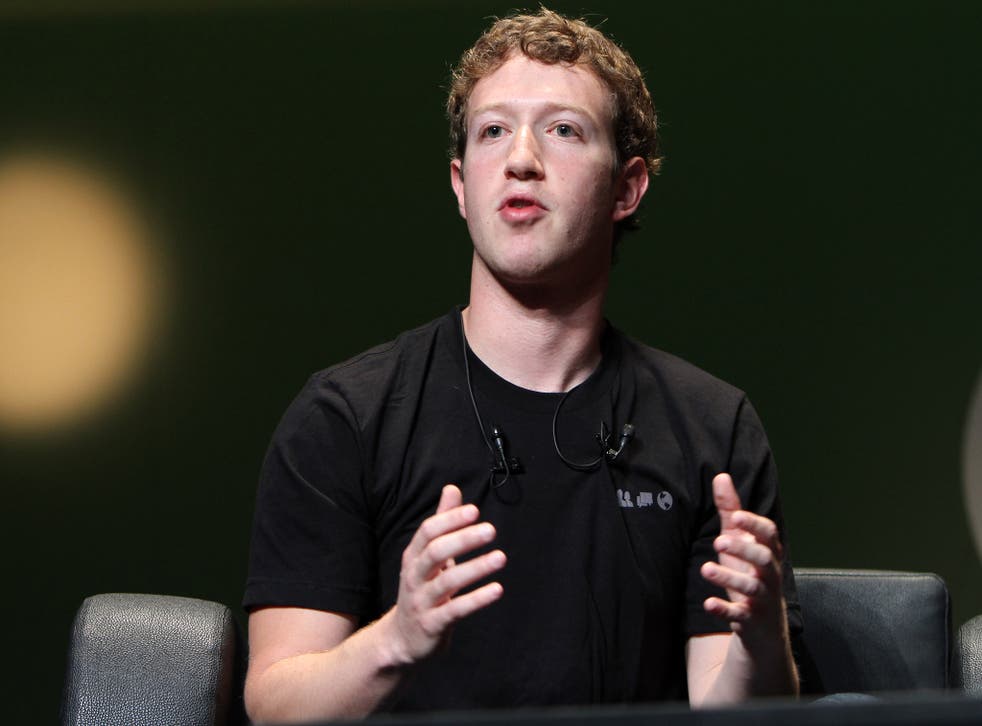 Mark Zuckerberg asks Facebook users to set him personal challenge for the year
Facebook CEO has learnt Mandarin, stayed off meat unless he killed it himself and worn a tie every day as part of previous challenges
Andrew Griffin
Wednesday 31 December 2014 10:55 Comments
When Mark Zuckerberg took to the stage in China speaking shaky Mandarin, it was the result of his "personal challenge" to learn the language — and now the Facebook CEO is asking users of the social network to suggest a challenge for next year.
Zuckerberg takes on one of the challenges a year, and other ones have included meeting one new person who doesn't work at Facebook every day, writing a thank you note each day to someone that made the world better, being a vegetarian or only eating meat that he had killed, and wearing a tie every day.
The Mandarin challenge led him to speak the language at a Beijing University, and while some experts commented on his shaky speech, the event came as a surprise to many.
Zuckerberg said that at the company's the last town hall Q&A session, someone had asked what this year's challenge would be. And, seeking to find ideas from the community, he is crowdsourcing what he should do this year.
Suggestions have ranged from the expected (meditation) to the everyday (fixing Facebook's system for reporting problem accounts) to the unlikely (record and release one hip-hope album by the end of the year).
Zuckerberg responded to some of the suggestions. He reacted well to suggestions that he run one mile every day, rain or shine; that he learn an instrument; learn how to dance; or read a new book every month chosen by someone else.
Facebook dismissed some of the more Facebook-related suggestions — including one suggestion that the network should do more to celebrate Muslim holidays. While Zuckerberg said that Facebook should do more in that respect, he said that the challenge is intended to be personal rather than work-related.
Register for free to continue reading
Registration is a free and easy way to support our truly independent journalism
By registering, you will also enjoy limited access to Premium articles, exclusive newsletters, commenting, and virtual events with our leading journalists
Already have an account? sign in
Join our new commenting forum
Join thought-provoking conversations, follow other Independent readers and see their replies