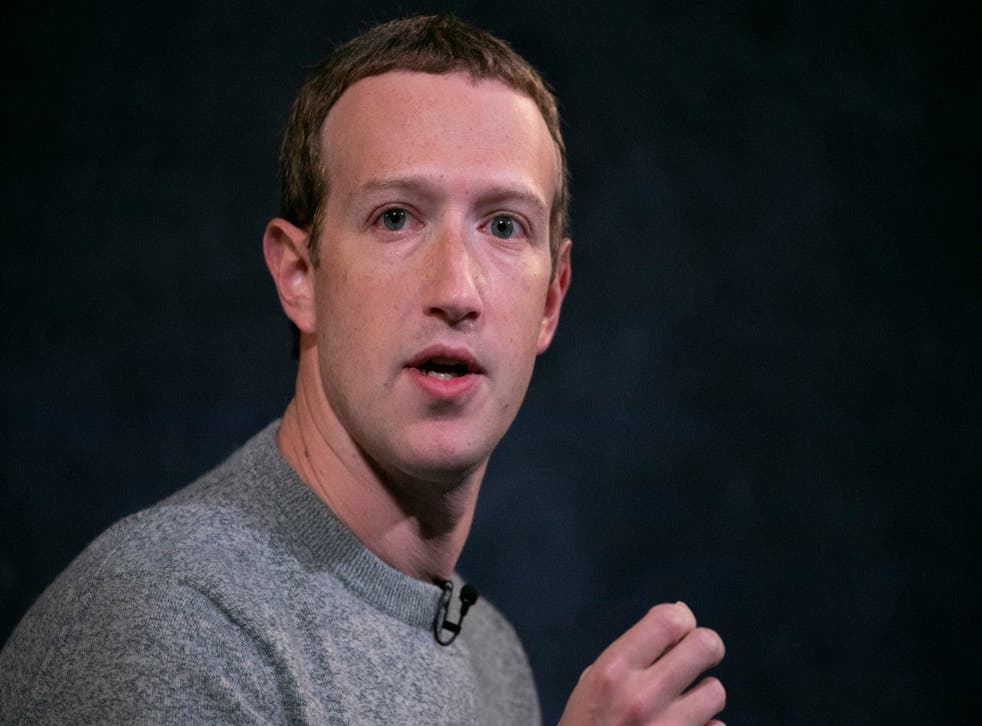 Zuckerberg holds disastrous meeting with civil rights leaders in attempt to quell storm
The company is facing an advertiser boycott for its inaction with regards to racial issues
Facebook CEO Mark Zuckerberg left civil rights groups dissatisfied after a meeting that took place on Tuesday.
Leaders of the National Association for the Advancement of Colored People (NAACP), Color of Change, Free Press, and the Anti-Defamation League (ADL) talked with Facebook executives including Zuckerberg, Chief Operating Officer Sheryl Sandberg, and Chief Product Officer Chris Cox.
However, in a phone call with reporters, the groups said the call was a "disappointment".
CEO of the Anti-Defamation League Jonathan Greenblatt said that the groups "saw little and heard just about nothing".
"We didn't get commitments or time frames or clear outcomes. we expected specifics and that's not what we heard," he added.
Rashad Robinson, the president of Color of Change, said that Facebook "showed up to the meeting expecting an 'A' for attendance."
"Instead of committing to a timeline to root out hate and disinformation on Facebook, the company's leaders delivered the same old talking points to try to placate us without meeting our demands," said Free Press Co-CEO Jessica Gonzalez.
"Facebook approached our meeting today like it was nothing more than a PR exercise."
The discussion comes as a number of brands including Patagonia, Ben & Jerry's (and its parent company Unilever), The North Face, Starbucks, Beam Suntory, Coca-Cola, Diageo, Honda America, Levi's, Starbucks, Verizon, Sony, and Microsoft have joined a boycott of the social media site.
The campaign claims that Facebook could do more to protect and support Black users, and "call out Holocaust denial as hate", but says the company is "actively choosing not to do so".
"Let's send Facebook a powerful message: Your profits will never be worth promoting hate, bigotry, racism, antisemitism and violence," it wrote.
Advertisers will remove their adverts on both Facebook and its subsidiary Instagram.
Facebook to label content that violates policies as America's biggest companies suspend ads over platforms hate and division
Zuckerberg has reportedly said that he expects "all these advertisers will be back on the platform soon enough", but also that the company's platform will be changing to take more action against inflammatory posts
The company has already had one of its shareholders, Natalie Ocegueda, start a lawsuit against it for failing to take action on racial issues.
"Facebook's approach to diversity has been characterised by tokenism: make a small gesture to satisfy appearances, but don't make any underlying substantial change," the complaint says.
Employees at Facebook have also walked out over the company's relationship with far-right persons.
In a statement given to CNN, Facebook said that the meeting was "an opportunity for us to hear from the campaign organizers and reaffirm our commitment to combating hate on our platform. They want Facebook to be free of hate speech and so do we."
"We know we will be judged by our actions not by our words and are grateful to these groups and many others for their continued engagement."
Join our new commenting forum
Join thought-provoking conversations, follow other Independent readers and see their replies