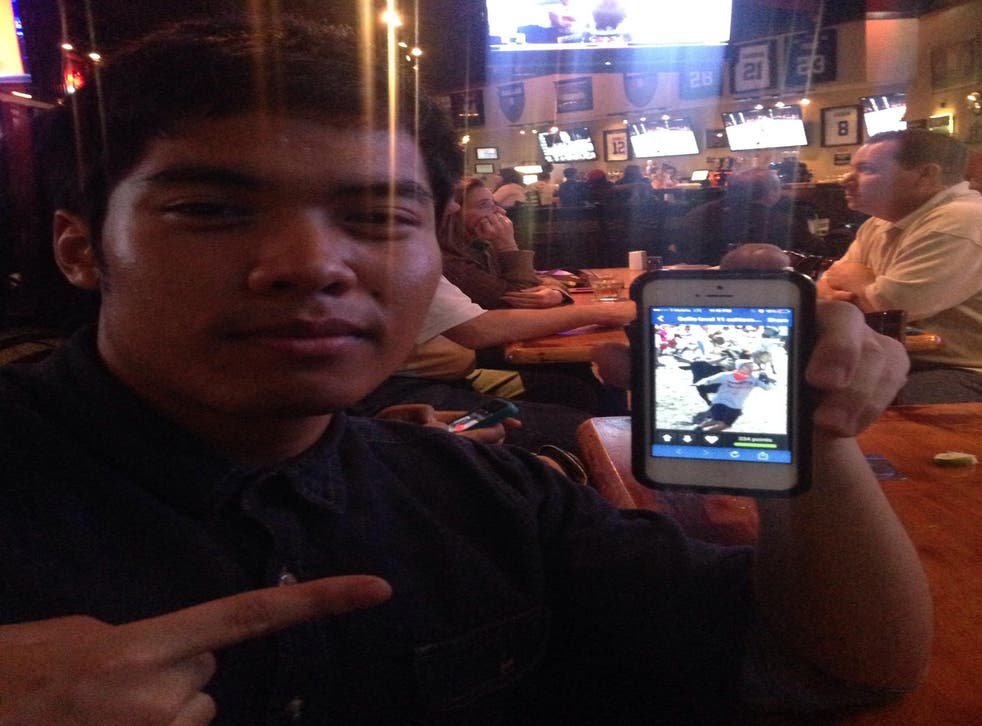 Most dangerous selfie ever? Man captures himself being chased by bull
Man known only as Christian captured the moment he was being chased by a dozen bulls on his smartphone
Tomas Jivanda
Sunday 02 February 2014 15:35 Comments
A man has stacked his claim to taking the the most dangerous selfie ever after capturing the moment he was being chased by a huge bull.
The man, known only as Christian, was taking part in the Houston Bull Run when he decided to film the whole thing on his smartphone.
A spectator in turn pictured Christian taking the selfie, and the image was uploaded to Reddit by user Zchavago, where it reached the front page.
A second user then added a photo of Christian's smiling face finding out he had been featured on the site, along with a link to the jittery video he was taking.
The Houston Bull Run sees thousands of revellers sprinting down a quarter mile track at Royal Purple Raceway with a few dozen bulls hot on their heels.
This year saw around 3,500 people take part, with one ending up in hospital - possible the man being trampled in Christian's video. A few others suffered minor injuries.
Main image: Houston Press/Derrek Barlow
Register for free to continue reading
Registration is a free and easy way to support our truly independent journalism
By registering, you will also enjoy limited access to Premium articles, exclusive newsletters, commenting, and virtual events with our leading journalists
Already have an account? sign in
Join our new commenting forum
Join thought-provoking conversations, follow other Independent readers and see their replies