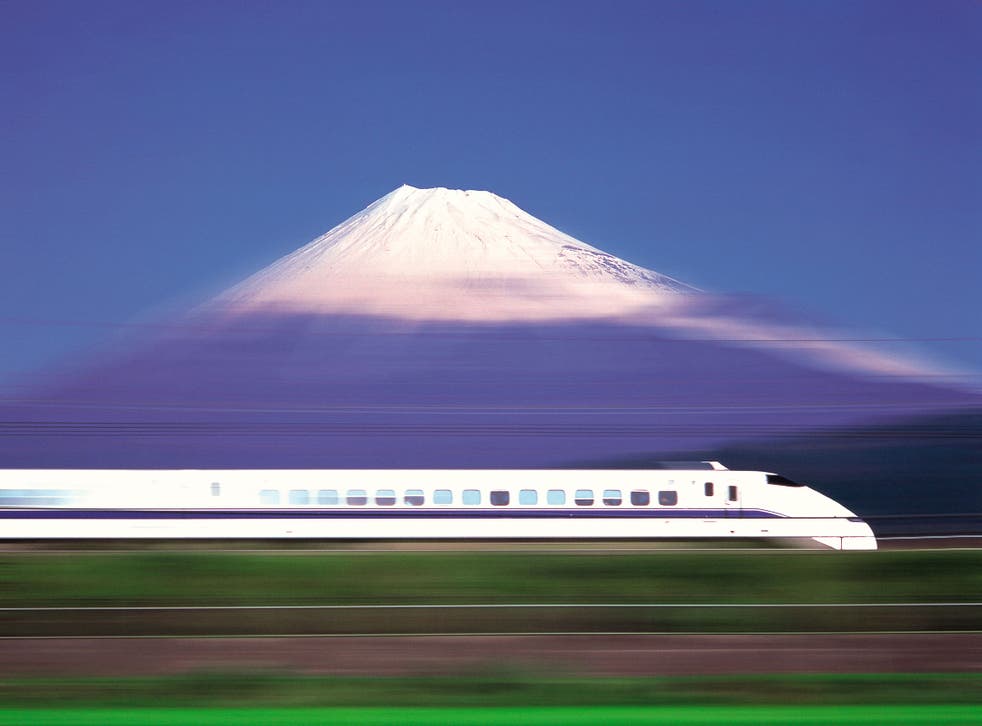 Mount Fuji is getting free wifi – but it's far from the weirdest place to have it
It isn't even the tallest mountain to have an internet connection
Mount Fuji is getting its own internet connection – and it's not even the weirdest place in the world where you can send Facebook updates from.
The Japanese government is installing a wifi connection up the mountain, so that people can stay connected even as they ascend and then come back down.
Though the wifi connection has been mocked as just a way of letting people post their celebratory Instagram snaps just a little earlier, it could actually keep those climbing the mountain safe. They'll be able to look out for weather warnings and take shelter accordingly, and the wifi will let people call for help even if they're out of range of a phone connection.
The wifi will be available in a series of spots along the ascent, and protected with a special password. It will only be free for the first 72 hours after people connect.
Fuji joins a list of other places around the world – and above it – that have their own wifi connections.
Other mountains
Everest has had wifi since 2010, when a company installed hotspots on it. The highest hotspot on the mountain (and presumably the world) is 17,000 feet up, at the last base camp that people visit before they make their last push for the top.
North Pole
One of the coldest places on Earth was quick to get a hotspot: the North Pole has been wired up for internet since 2005. It's very tough on computers to actually work somewhere so cold, and people aren't actually there much of the time.
On donkeys in Israel
An Israeli theme park called Kfar Kedem aims to show people what life was like in Galilee 2,000 years ago – they can make traditional food and milk goats, for instance. But there are also donkeys with wifi hotspots attached to them wandering round, if the old-style living gets a little much.
In space
The International Space Station has the most distant internet connection in the world. The crew don't actually use the internet connection themselves – instead connecting to another computer on the ground that they can remotely control, using it to tweet among other things.
Join our new commenting forum
Join thought-provoking conversations, follow other Independent readers and see their replies