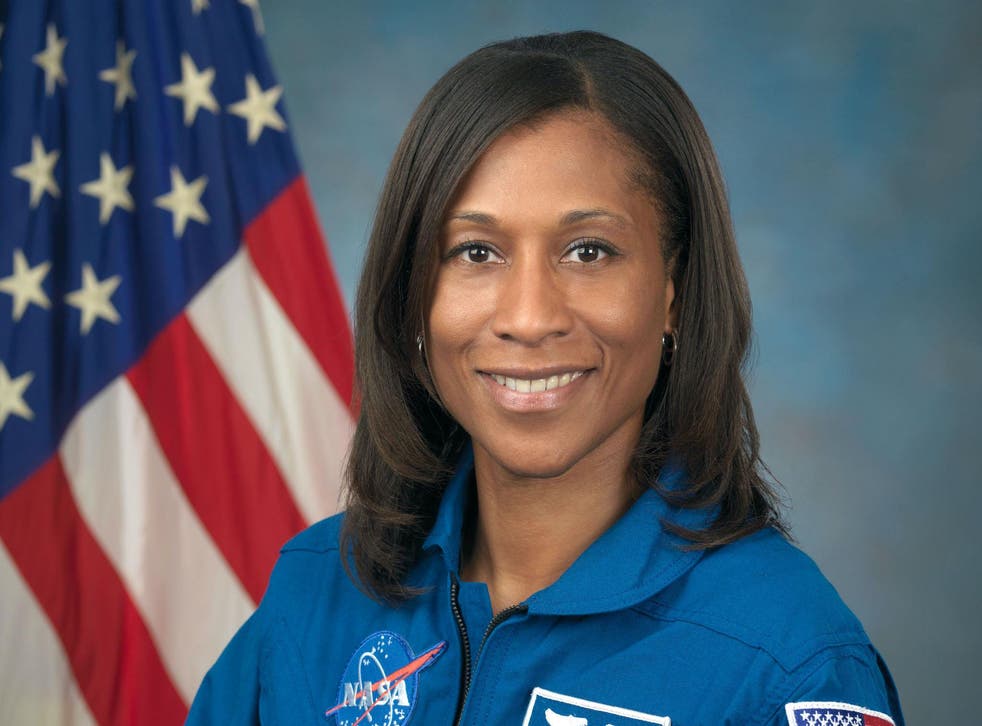 Nasa astronaut Jeanette Epps set to become first black woman to live on International Space Station
Astronaut will fly on Starliner alongside fellow Nasa's Sunita Williams and Josh Cassada 
Andrew Griffin
Thursday 27 August 2020 00:00 Comments
Leer en Español
Nasa astronaut Jeanette Epps looks set to be the first black woman to live on the International Space Station after being chosen for a 2021 mission.
Epps' trip will be her first spaceflight, as well as being a pioneering mission for Nasa.
The journey will be the first crewed operational flight of Boeing's Starliner. Alongside SpaceX's Crew Dragon, that spacecraft represents part of Nasa's hopes for sending its astronauts to the International Space Station and beyond in the future, though it has run into high-profile problems during its testing.
Epps will fly on the Starliner alongside fellow Nasa astronauts Sunita Williams and Josh Cassada as part of a six-month mission that will see her make history as the first black female astronaut to live on the space station.
Nasa has had a number of black astronauts in the past, many of whom went to space as part of Space Shuttle missions, which included work to build the International Space Station. But as yet no black American has lived on board that space station as part of a crew.
The first black person ever to reside on the International Space Station is likely to be Victor Glover, who is scheduled to be part of a mision later this year. He will take part in the first operation mission using SpaceX's Crew Dragon spacecraft, which had its final test earlier this year as part of the Demo-2 launch.
Epps had been scheduled to head to the International Space Station in 2018, becoming its first ever black resident as she did so. But months before the scheduled launch, Nasa removed her from the crew, with little information given on why the decision had been made.
She has now finally been reassigned, as part of the Starliner mission. Epps has a doctorate in aerospace engineering, and worked at the CIA as an intelligence officer before being recruited as part of the 2009 astronaut class.
Though Epps' mission is scheduled for 2021, significant work will have to be done before she can actually set off. Her crew is set to be part of the first operational flight of Boeing's Starliner – a spacecraft that is still undergoing production, and which has run into problems during tests.
Register for free to continue reading
Registration is a free and easy way to support our truly independent journalism
By registering, you will also enjoy limited access to Premium articles, exclusive newsletters, commenting, and virtual events with our leading journalists
Already have an account? sign in
Join our new commenting forum
Join thought-provoking conversations, follow other Independent readers and see their replies