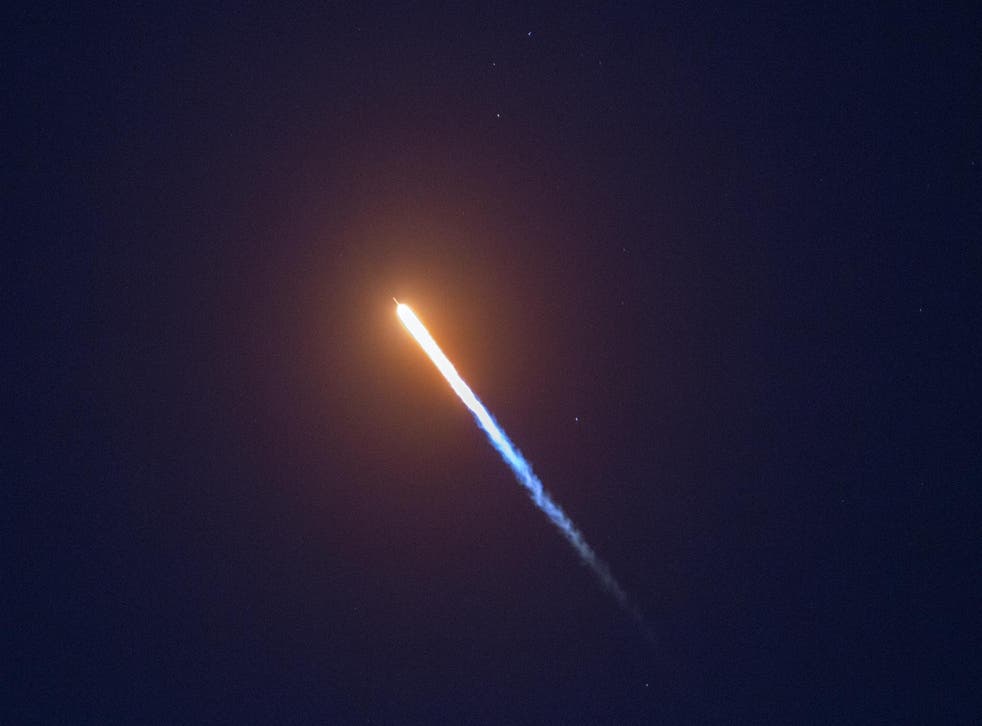 Nasa announces first crewed launch from the US in 10 years
Nasa has announced the data of its first crewed launch from US soil in 10 years.
It will mark the first time since 2011, when the Space Shuttle programme ended, that Nasa has launched its own astronauts into space from US soil.
The launch will happen in collaboration with private rocket company SpaceX at the end of May, said Nasa administrator Jim Bridenstine.
"On May 27, NASA will once again launch American astronauts on American rockets from American soil!" he wrote in a tweet.
It will be the first time that SpaceX's crew dragon will be tested in orbit by astronauts. It will also mark the final test before the spacecraft is approved for use, sending Nasa astronauts to the International Space Station and beyond.
Nasa veterans Robert Behnken and Douglas Hurley, who both took part in a number of space shuttle missions, will be carried up into space on a Falcon 9 rocket at 4.32am local eastern time, from Kenned Space Center. They will go for an "extended" stay at the space station, Nasa said, but the precise duration of the mission is yet to be determined.
During the mission, they will test all parts of the Crew Dragon capsule, including the "launch pad, rocket, spacecraft, and operational capabilities", Nasa said.
"Lifting off from Launch Pad 39A atop a specially instrumented Falcon 9 rocket, Crew Dragon will accelerate its two passengers to approximately 17,000 mph and put it on an intercept course with the International Space Station," Nasa said. "Once in orbit, the crew and SpaceX mission control will verify the spacecraft is performing as intended by testing the environmental control system, the displays and control system and the maneuvering thrusters, among other things.
"In about 24 hours, Crew Dragon will be in position to rendezvous and dock with the space station. The spacecraft is designed to do this autonomously but astronauts aboard the spacecraft and the station will be diligently monitoring approach and docking and can take control of the spacecraft if necessary."
Nasa's groundbreaking decade of space exploration: In pictures

Show all 10
Once they dock at the International Space Station, they will continue to test the Crew Dragon capsule as well as helping with the research and other projects that usually happen as part of a mission to the floating lab.
The capsule they are testing will allow them to stay on the station for 110 days, Nasa said, and the final one will meet a Nasa requirement for trips of 210 days.
After their mission is over, the Crew Dragon will undock itself from the space station and carry the two astronauts away and into the Earth's atmosphere. They will drop down into the ocean before being picked up by a SpaceX vessel and brought back to Cape Canaveral.
Register for free to continue reading
Registration is a free and easy way to support our truly independent journalism
By registering, you will also enjoy limited access to Premium articles, exclusive newsletters, commenting, and virtual events with our leading journalists
Already have an account? sign in
Join our new commenting forum
Join thought-provoking conversations, follow other Independent readers and see their replies