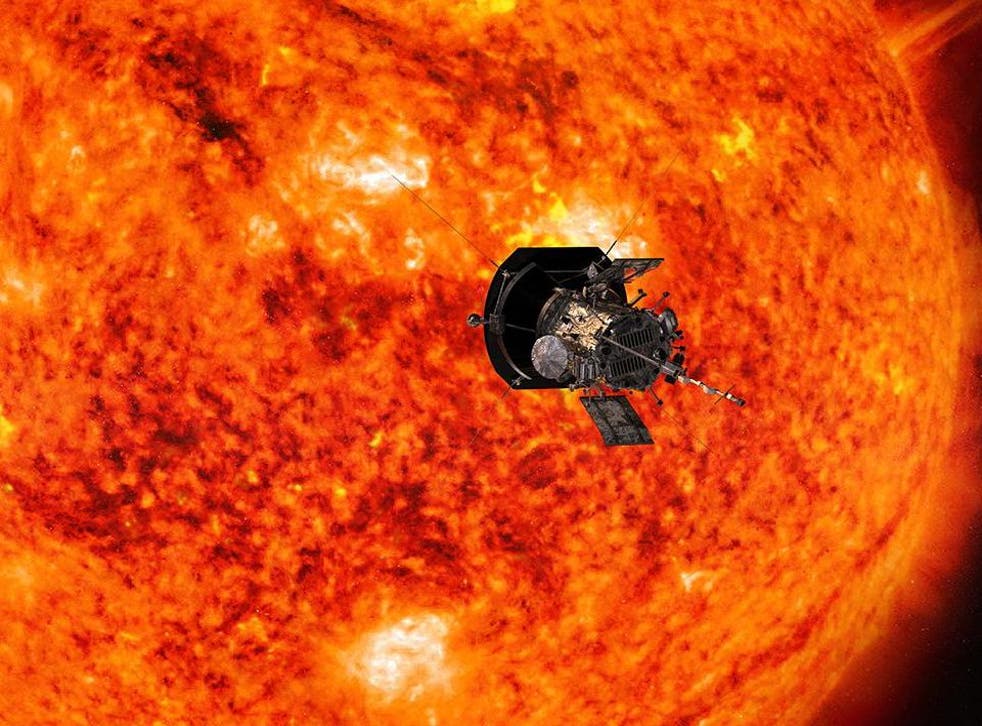 Nasa prepares to fire Parker Solar Probe spacecraft at the Sun
We are about to get closer to our star than ever before
Nasa is preparing to launch a spacecraft at the Sun.
The Parker Solar Probe will get closer to the star than any mission before, enduring searing heat to try and understand the mysteries of the Sun. It will become the first ever mission to "touch" the Sun.
It will launch on its unprecedented mission on 4 August, Nasa announced. That comes after a number of delays to ensure that the craft is ready.
Nasa's most stunning pictures of space

Show all 30
The spacecraft will launch on a United Launch Alliance Delta IV Heavy rocket, from Space Launch Complex 37 at Cape Canaveral Air Force Station in Florida, Nasa said.
The small craft – only the size of a car – will come just 3.8 million miles from the surface of the Sun. Temperatures there will reach nearly 1,400 degrees Celsius and the probe will be protected from them by a 11.43 cm carbon-composite shield.
While there, the craft "will trace how energy and heat move through the Sun's atmosphere and explore what accelerates the solar wind and solar energetic particles", Nasa said. Those processes have vast affects down on Earth, but still remain largely mysterious.
Scientists have sought the answers that the Parker Solar Probe should give for 60 years, and the origins of the mission began in the 1990s. But it has now been enabled by the breakthroughs in thermal engineering that will allow the small probe to survive despite the blazing heat it will be subject to as it flies close to the Sun.
Join our new commenting forum
Join thought-provoking conversations, follow other Independent readers and see their replies