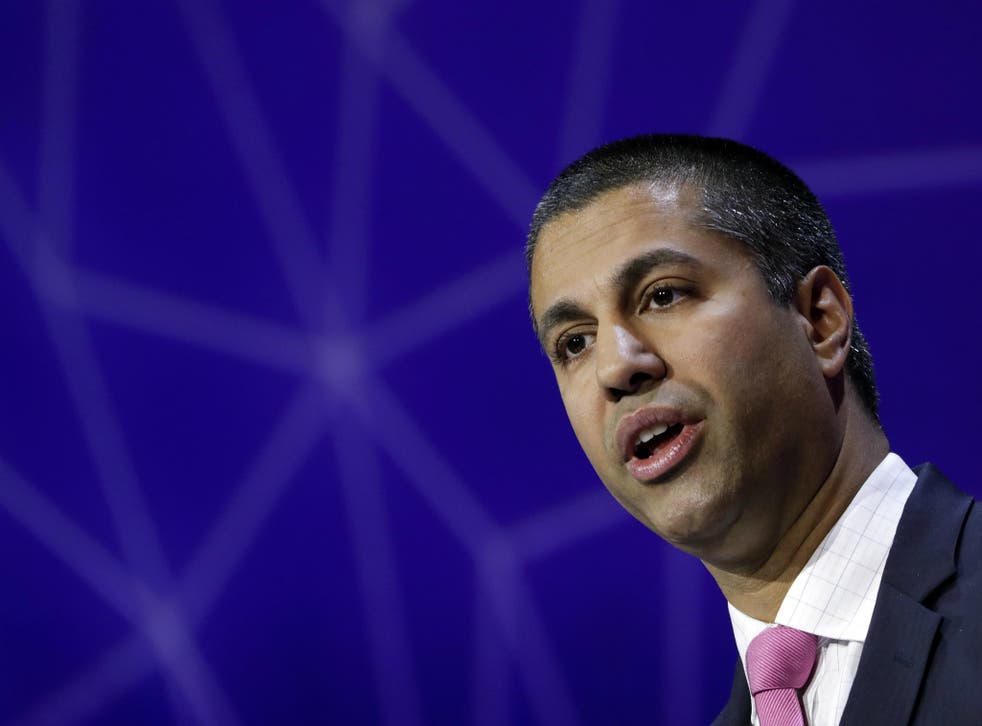 Net neutrality under threat as FCC opens doors to internet barriers
'Our companies should be able to compete with incumbents on the quality of our products and services, not our capacity to pay tolls'
The Federal Communications Commission (FCC) in the US has announced the first move in its efforts to kill off net neutrality.
Ajit Pai, who was appointed chairman of the FCC by President Trump, wants to remove many of the regulations designed to keep broadband providers in check, protect consumers and encourage companies to innovate.
He's announced plans to reverse the Title II classification of internet service providers (ISPs) as a "common carrier", measures introduced by the FCC in 2015.
Gadget and tech news: In pictures

Show all 25
They prevent ISPs from blocking access to legal content, throttling connections for consumers attempting to access certain services, and being paid to prioritise some lawful internet traffic over other lawful internet traffic.
If the FCC manages to push through its plans, ISPs would be able to build barriers and "fast lanes". For instance, Comcast and Verizon, which have their own video services, would be allowed to slow down customers' connections when they try to access a competing service, such as Netflix.
Startups are particularly concerned, as they would almost certainly be hit hardest by the move.
After all, ISPs are much more likely to strike favourable deals with large, established sites and services than relatively unknown companies.
"Without net neutrality, the incumbents who provide access to the Internet would be able to pick winners or losers in the market," reads a letter sent to Mr Pai by a group of 800 startups.
"They could impede traffic from our services in order to favor their own services or established competitors. Or they could impose new tolls on us, inhibiting consumer choice. Those actions directly impede an entrepreneur's ability to 'start a business, immediately reach a worldwide customer base, and disrupt an entire industry.'
"Our companies should be able to compete with incumbents on the quality of our products and services, not our capacity to pay tolls to Internet access providers."
ISPs including Verizon, Comcast and AT&T, meanwhile, have unsurprisingly welcomed the plans.
Mr Pai hasn't revealed what he wants to replace the net neutrality rules with, and claims that their elimination will enable ISPs to improve broadband speeds.
A vote on the proposed rule change has been scheduled for 18 May.
Join our new commenting forum
Join thought-provoking conversations, follow other Independent readers and see their replies