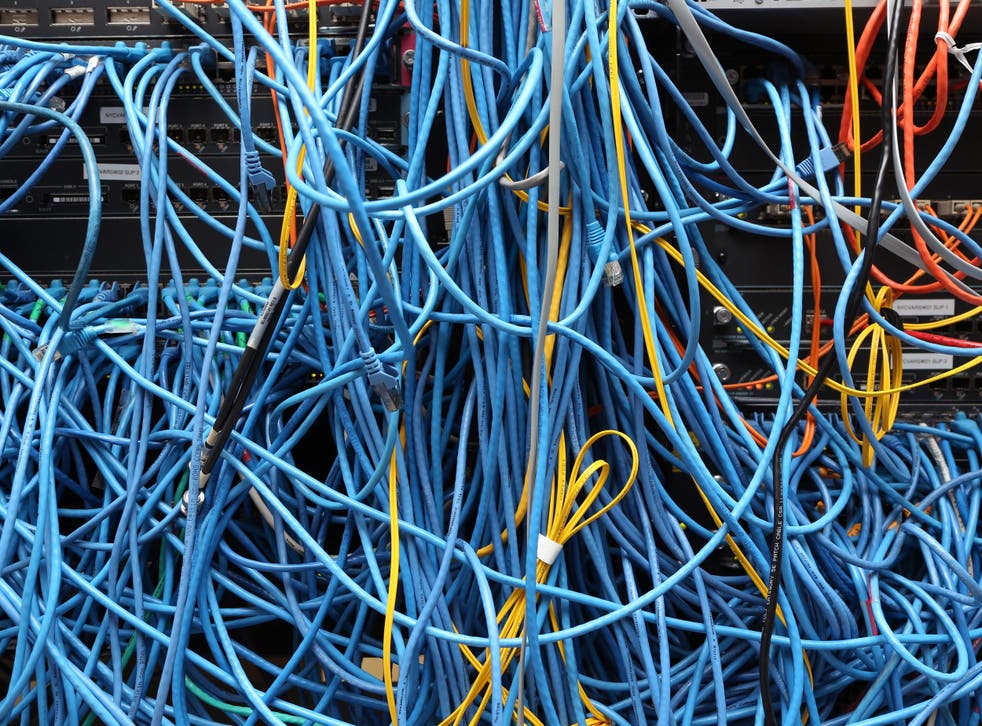 Net neutrality repeal in the US could threaten internet freedom in the UK, warn campaigners
The fundamental principles of the internet might already be under threat
Profound changes in the way the internet works in the US could soon come to the UK, campaigners have warned.
US regulators this week voted to repeal net neutrality protections that force companies to treat all internet traffic equally. And that same weakening of protections could soon come to the UK.
Indeed, some infringements of the principle are already at work in the UK and Europe, warned one digital rights group.
Gadget and tech news: In pictures

Show all 25
"If the USA removes protection for net neutrality, Europe will be next," he said.
"European net neutrality protections are already insufficiently strong, and are already being abused by mobile providers selling data packages that favour sites like Facebook over their competitors.
"Facebook and Google don't need extra help to dominate the market. The EU and UK need to step up and protect values of openness and competition that Trump's government are busy abandoning."
Net neutrality is active in British law through the EU's rules on open internet access, which says there can be no discrimination of online content, with all traffic treated equally.
But Mr Killock points to deals from some mobile operators which offer users paid-for passes for unlimited streaming of some music and video platforms, or unlimited data on messaging services such as Facebook-owned WhatsApp, as a sign net neutrality is being eroded in the UK.
These packages are permitted under EU law as users choose to buy such passes and data is not being speeded up or slowed down as part of the process.
However, it has been argued that greater choice and competition in the UK among service providers means it is less of an issue in this country, with the pressure among providers to offer appealing services higher.
This is in stark contrast to the US, where an FCC report from 2016 found that more than 50 million homes in the US had only one choice of internet provider if they wanted faster broadband.
Andrew Glover, chairman of the UK Internet Services Providers' Association (ISPA) Council said the existing rules also secured netneutrality in the UK.
"The changes to net neutrality rules in the US do not have an impact on customers of UK ISPs," he said.
"For a long time, UK providers have been committed to preserving an open internet through a voluntary code.
"More recently, strict EU rules have come into force which clearly state that 'providers of internet access services shall treat all traffic equally, when providing internet access services, without discrimination, restriction or interference'.
"Ofcom, the UK telecoms regulator, recently assessed the compliance of UK ISPs with these rules and found 'that there are no major concerns regarding the openness of the internet in the UK'."
Additional reporting by agencies
Join our new commenting forum
Join thought-provoking conversations, follow other Independent readers and see their replies