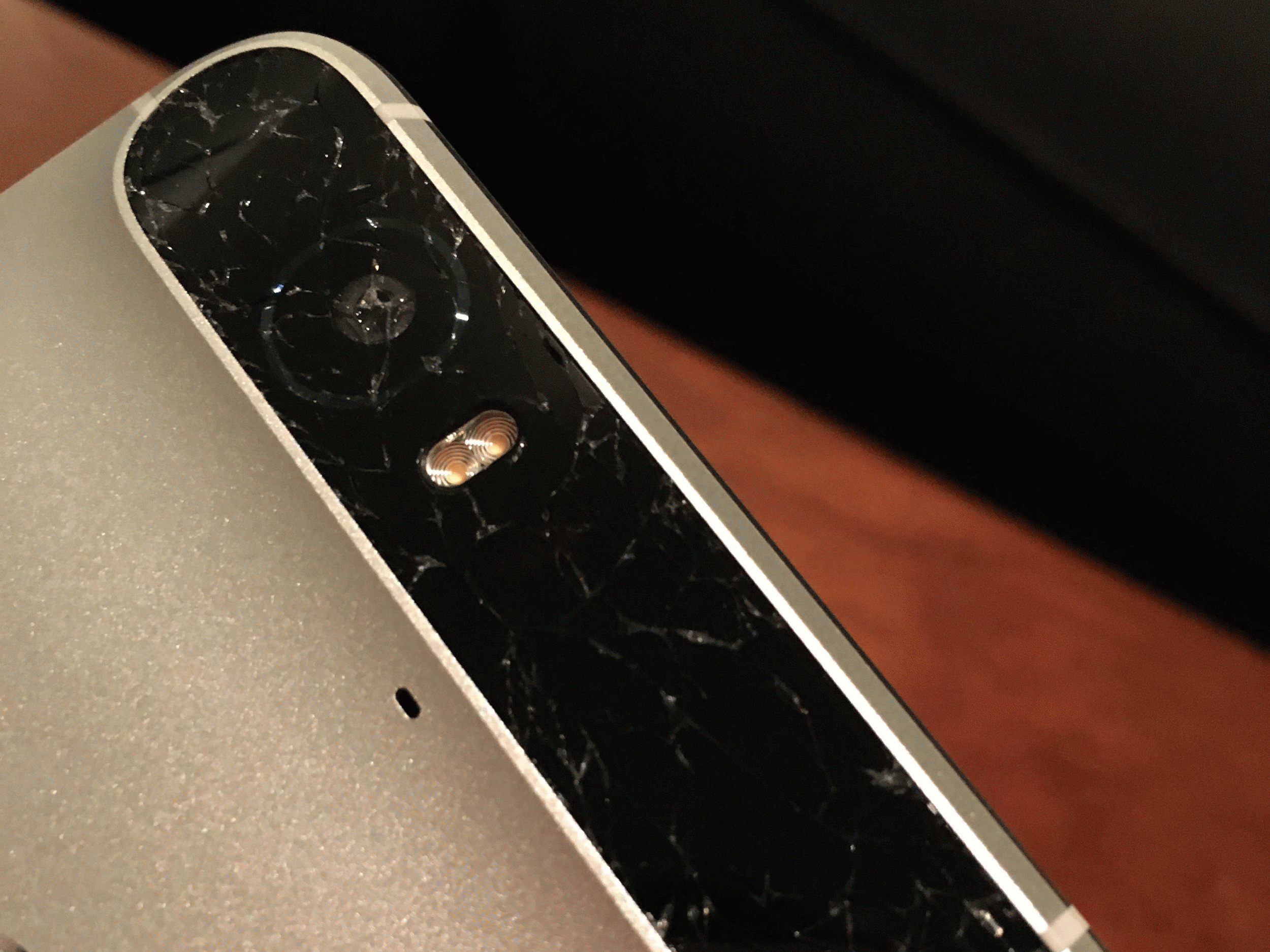 Google Nexus 6P owners report phone's glass panel cracking and shattering for no reason
Could this be another #bendgate?
Doug Bolton
Monday 09 November 2015 15:34 Comments
A number of Nexus 6P owners have reported that the rear glass panel of their phone, which covers the camera lens and flash, has cracked and broken for no apparent reason.
Some users claim that the cracks appeared after a drop or an impact - which you'd expect with a glass smartphone.
But there's also plenty of people saying the glass cracked as the phone just sat there.
One user, posting his story to Reddit's Android forum, said his phone was "sat on a table next to me when I heard the glass snap, leaving a little snowfall of shavings on the table under it. It's now continuing to crack away by itself."
Commenting on this thread, another user posted a picture of their cracked 6P, saying they complained to Google who referred them to Huawei, the manufacturers of the phone.
Some have speculated that the cracking could be due to the phone's metal body expanding and contracting with temperature changes, but there's no official answer to what the cause could be.
Google's newest smartphone was only just released, so all the devices are still under warranty - Google says users can get help if they phones become defective through no fault of their own, but it tells all customers to go directly to Huawei if they have an issue.
In the age of social media, reports of things like this can spread like wildfire - during 'bendgate', many users reported that their new iPhone 6 devices were bending in their pockets. It turned out that only a few phones were affected, a fraction of the millions of phones that were sold in the first few days of release.
It could be that these 6Ps have cracked due to a freak accident, but a possible defect in the device would be bad news for users and Google.
The Independent has contacted Google for comment, this article will be updated when they reply.
Register for free to continue reading
Registration is a free and easy way to support our truly independent journalism
By registering, you will also enjoy limited access to Premium articles, exclusive newsletters, commenting, and virtual events with our leading journalists
Already have an account? sign in
Join our new commenting forum
Join thought-provoking conversations, follow other Independent readers and see their replies