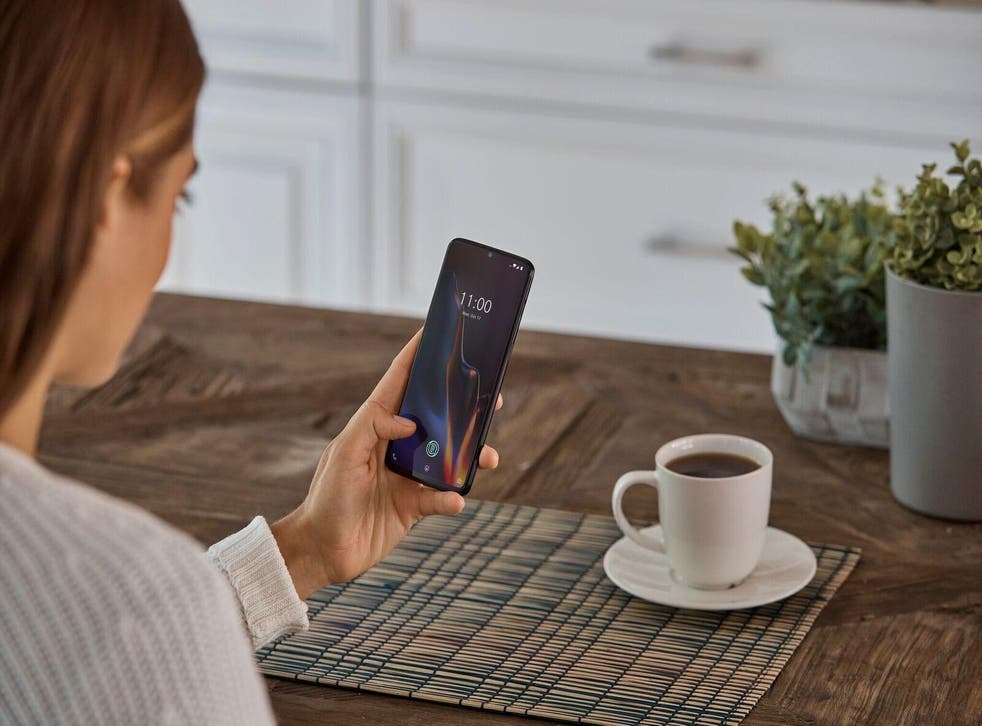 OnePlus 6T: Latest phone launched with fingerprint scanner underneath its display and other new updates
OnePlus has announced the latest in its series of new phones: the 6T.
The phone includes features such as fingerprint recognition that is built into the display, and technology that prepares for faster 5G networks. It also includes updates to the screen, processor and camera.
Most of the changes built on the design and features introduced with the OnePlus 6, which was released earlier this year.
Gadget and tech news: In pictures

Show all 25
It includes a similar screen, for instance, which is just slightly larger. Because the company has managed to slice off some more of the bezel around the display, it is the biggest screen in a OnePlus phone but takes up less space on the front.
The biggest new breakthrough is probably the "Screen Unlock" feature. That works like the fingerprint sensor on many other phones – but it is placed right beneath the screen. OnePlus said it will be able to unlock in just 0.34 seconds, despite being hidden.
As well as that feature, it includes a new processor, RAM boost and special software that the company claims will speed up apps. It also has a battery that provides a 20 per cent increase on the OnePlus 6, which can use its fast charging feature.
The camera is also improved to include features such as Nightscape, which it claims can take much improved pictures in the dark.
OnePlus hopes the latest phone can finally allow it to break into the mainstream. Alongside updates to the phones, it will also be available more widely than ever before, as exclusivity deals have been lifted to allow it to be sold on different networks and shops.
The cheapest version of the phone will be sold for £499, with the price increasing to £579 for extra storage space.
Join our new commenting forum
Join thought-provoking conversations, follow other Independent readers and see their replies