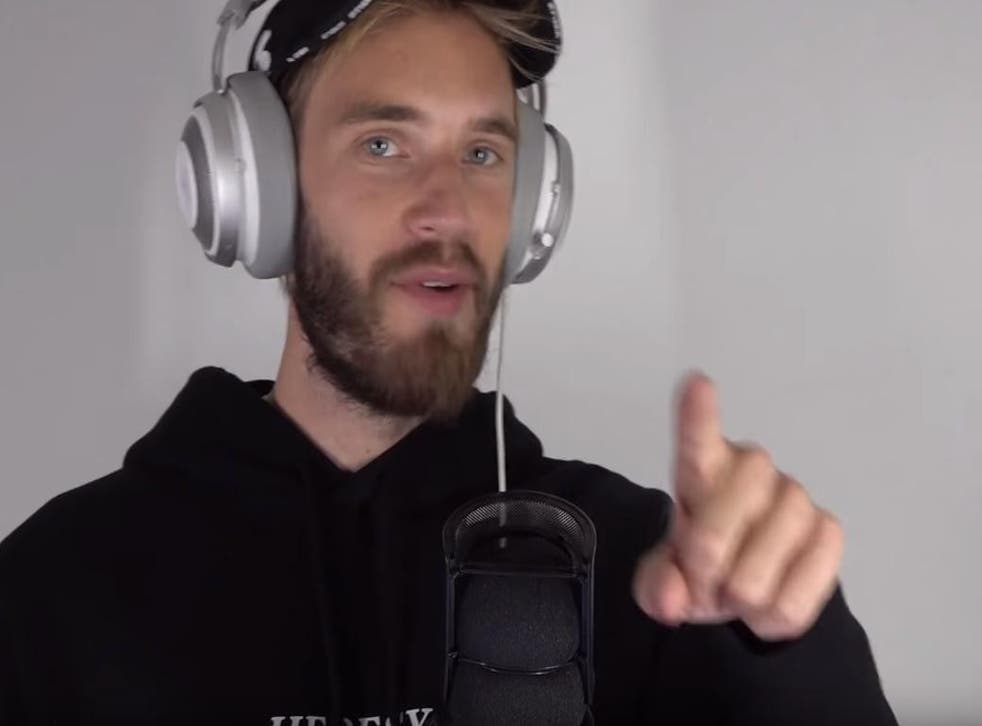 PewDiePie begs fans to help him defeat T-Series to remain most-subscribed-to YouTube channel
'This is our last chance,' the popular YouTuber said. 'You know what to do'
PewDiePie may be about to be toppled as the world's most popular YouTube channel, but he's not going down without a fight.
The Brighton-based YouTube star, whose real name is Felix Kjellberg, has had the most subscribers on YouTube since 2013, however a channel owned by a Bollywood record label has been catching up in recent months.
T-Series was predicted to take over PewDiePie's subscriber count on Monday, 29 October, but a campaign to maintain the status quo means he still holds a slim margin over T-Series.
Forbes' Highest-Paid YouTubers of 2016

Show all 10
In a video titled 'I need your help', PewDiePie praised the efforts of fellow YouTuber MrBeast to help keep him at the top spot.
"I'm still alive," PewDiePie said. "God bless you MrBeast, God bless your soul... you saved my life, I owe you my life, thank you."
MrBeast described the lengths he had gone to in support of PewDiePie in a video showing him placing adverts around his home town encouraging people to subscribe to the channel.
"T-Series is growing four-times faster than PewDiePie and if I don't do anything PewDiePie won't be the number one most-subscribed-to YouTuber in the world," he said. "Therefore, I spent all my money on ads so he can remain as the number one most-subscribed-to channel in the world."
PewDiePie claimed in his latest video that "all the mass media has been celebrating" that he will likely be dethroned as YouTube's most popular channel, saying they would prefer "anything except PewDiePie basically."
It is not clear which media outlets the YouTube star is referring to, though coverage of the anticipated takeover appears to be relatively balanced.
Support free-thinking journalism and attend Independent events
The popularity of T-Series on YouTube has proved controversial, with supporters of PewDiePie saying the takeover would represent YouTube's perceived lack of support for independent creators compared to major corporations in recent years.
PewDiePie signed off his latest video with a plea to people to help keep his channel as the most-subscribed-to on YouTube, in his typical tongue-in-cheek tone.
"This is our last chance," he said. "Listen up you stupid kids, I've had enough of you, OK? I'm not going to pretend I like you because I don't. I care about one thing and one thing only. To get to 69 million before that G******- You know what, it doesn't matter. You know what to do."
Join our new commenting forum
Join thought-provoking conversations, follow other Independent readers and see their replies