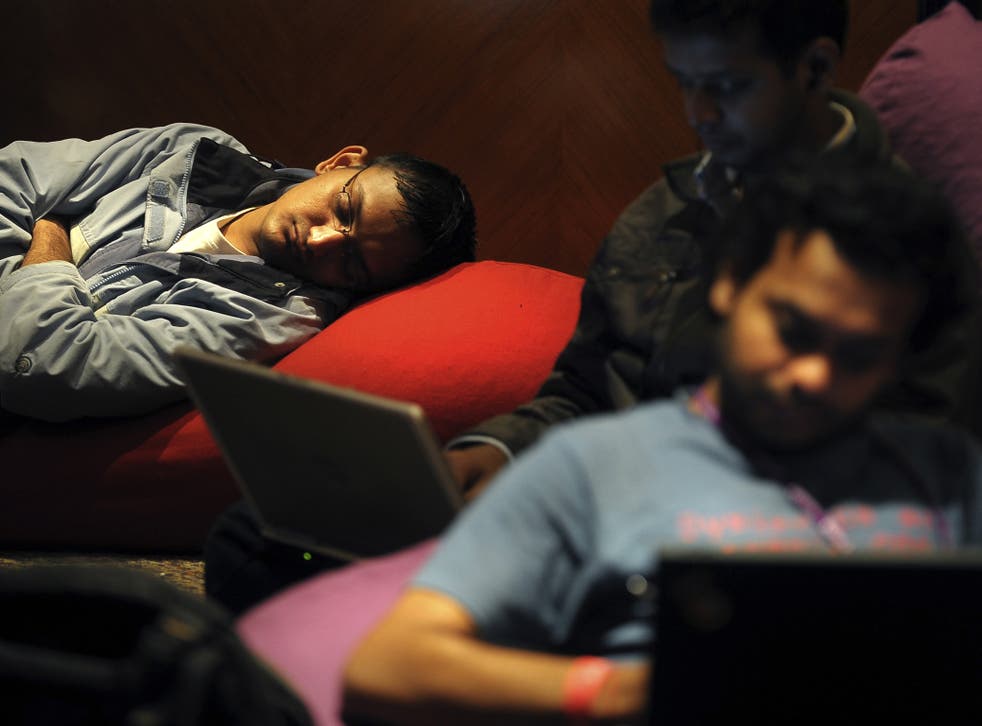 Porn block in India: hundreds of sexual websites banned, internet outraged
In total, 857 sites have been switched off in the country
Andrew Griffin
Monday 03 August 2015 09:59 Comments
India appears to have banned porn, ordering internet companies to turn off access to adult websites, dating pages and pornographic blogs.
Internet users trying to access the pages over the weekend have found that they are unavailable, apparently following a request from the Indian government.
The bans also include adult dating sites and porn blogs, according to reports from people in India. A list of the banned sites includes Adult Friend Finder — a hugely-popular site to let people find sexual partners — and Fleshbot, a porn blog that writes about news as well as showing highly-explicit photos.
The ban includes 857 sites, according to local reports that cited telecoms companies. The full list has been posted online by the Centre for Internet & Society, in a document that many have pointed out is a hugely comprehensive list of many of the most popular porn sites.
The order to block the sites was received late on Friday and asked the bans to be put in place by today, Live Mint reported. Banned sites seem to show up in different ways depending on the internet service provider, either showing a message telling users that a site is "blocked as per the directions received from Department of Telecommunications, Government of India", or just not showing at all.
Local reports said that the bans were made under "Rule 12" — a part of the country's "IT Act" that gives the government the power to force ISPs to block certain sites. Those sites should be blocked when it is "necessary or expedient so to do in the interest of sovereignty and integrity of India, defense of India, security of the State, friendly relations with foreign states or public order or for preventing incitement to the commission of any cognizable offence relating to above", the law says.
The country's Supreme Court last month refused to block porn in response to a petition that linked it to sex crime, which was taken to mean that the country would not impose such a ban. But the home ministry submitted further information after that ruling and the ban followed a letter sent to the telecom secretary, according to Reuters.
Statements from the Indian government seemed to indicate that it was behind the ban.
"Free and open access to porn websites has been brought under check," NN Kaul, a spokesman at the department of telecommunications, told Reuters. "We don't want them to become a social nuisance."
The government has to say why the sites have been blocked within 30 days. Some Reddit users suggested that the porn bans fall outside the scope of that law, and so could be challenged and undone in court.
India has the second-biggest population of internet users in the world, after China.
India protests against sexual violence

Show all 20
Register for free to continue reading
Registration is a free and easy way to support our truly independent journalism
By registering, you will also enjoy limited access to Premium articles, exclusive newsletters, commenting, and virtual events with our leading journalists
Already have an account? sign in
Join our new commenting forum
Join thought-provoking conversations, follow other Independent readers and see their replies