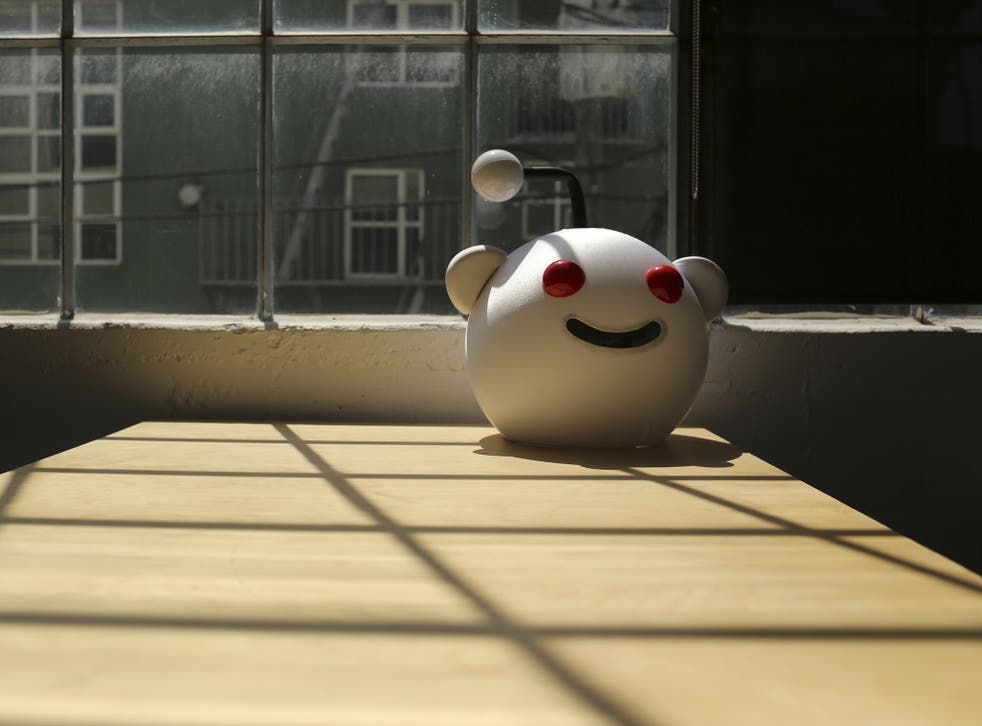 Reddit blocked in China, as country's 'Great Firewall' gets ever wider
Most major American services are now unavailable in the country
Andrew Griffin
Friday 26 June 2015 10:40 Comments
Reddit seems to have been blocked in China, in yet another widening of the country's "Great Firewall".
The social news site joins most other major American web services — including Google, YouTube, Facebook, Twitter and Instagram — in being blocked from inside the country. Sites including Reddit may be accessible through virtual private networks (VPNs), but China has been cracking down on those too.
The website Blocked In China shows the site as unavailable from computers in all of the regions that are tested: Beijing, Shenzhen, Inner Mongolia, Heilongjiang Province and Yunnan Province.
On Reddit itself, some users were still able to access the site. The blocks are done in such a way that they can show initially only in some areas — but sometimes sites are blocked and then made available again without notice.
China has been gradually blocking more and more sites as part of what it calls the "Golden Shield Project". The country says that the blocks are intended to keep dangerous content out of the country — and the block tend to cover sites that people use to talk about topics that the country doesn't want discussed, or places that are used to share content that authorities deem obscene.
The Great Firewall appears to be getting more and more complex, in addition to its increased reach. Earlier this year, for instance, it emerged that the country had turned the great firewall into a weapon — using it to take internet traffic and redirect it towards specific websites, in what has been described as the "Great Cannon".
Register for free to continue reading
Registration is a free and easy way to support our truly independent journalism
By registering, you will also enjoy limited access to Premium articles, exclusive newsletters, commenting, and virtual events with our leading journalists
Already have an account? sign in
Join our new commenting forum
Join thought-provoking conversations, follow other Independent readers and see their replies