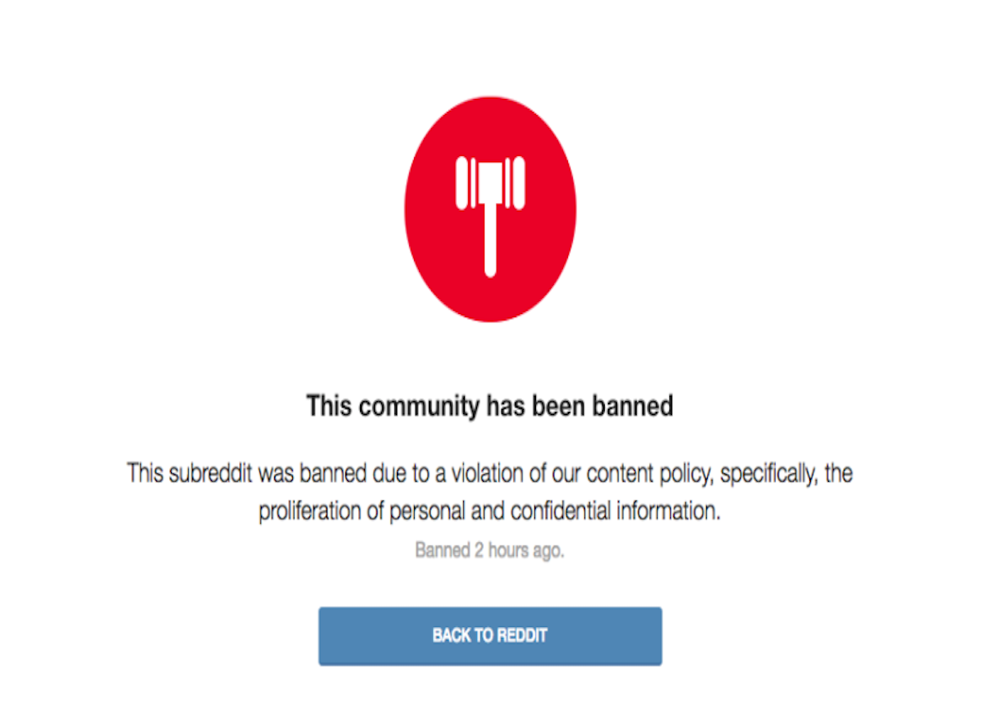 Reddit shuts down two popular alt-right subreddits
The website axed two popular forums Wednesday over doxxing
Reddit, the self-proclaimed "front page of the Internet," banned two popular alt-right subreddits on Wednesday for violating its content policy.
The pages for r/altright and r/alternativeright currently display the same messages citing the "proliferation of personal and confidential information," which is commonly referred to as doxxing.
The Verge reports that the ban might be related to the man who punched the alt-right leader Richard Spencer in the face, citing conversations on the Reddit knock off Voat. Apparently users were sharing personal information belonging to the attacker.
A former moderator with the subreddit told Gizmodo that Reddit doesn't allow "these types of right-wing groups" to become larger than 20,000 subscribers.
Reddit issued a statement to The Independent, saying that the website is the "proud home to some of the most authentic conversations online."
"We are very clear in our site terms of service that posting of personal information can get users banned from Reddit and we ask our communities not to post content that harasses or invites harassment," the company said.
Activists Protest Racism And Hate In Brooklyn

Show all 15
"We have banned r/altright due to repeated violations of the terms of our content policy. There is no single solution to these issues and we are actively engaging with the Reddit community to improve everyone's experience."
The subreddits were just two of many forums banned over the years that routinely engaged in targeted harassment. In August 2015, the website banned racist discussion forums including r/CoonTown, r/BestofCoonTown, and r/CoonTownMeta. In July of the same year, it banned the r/RapingWomen subreddit.