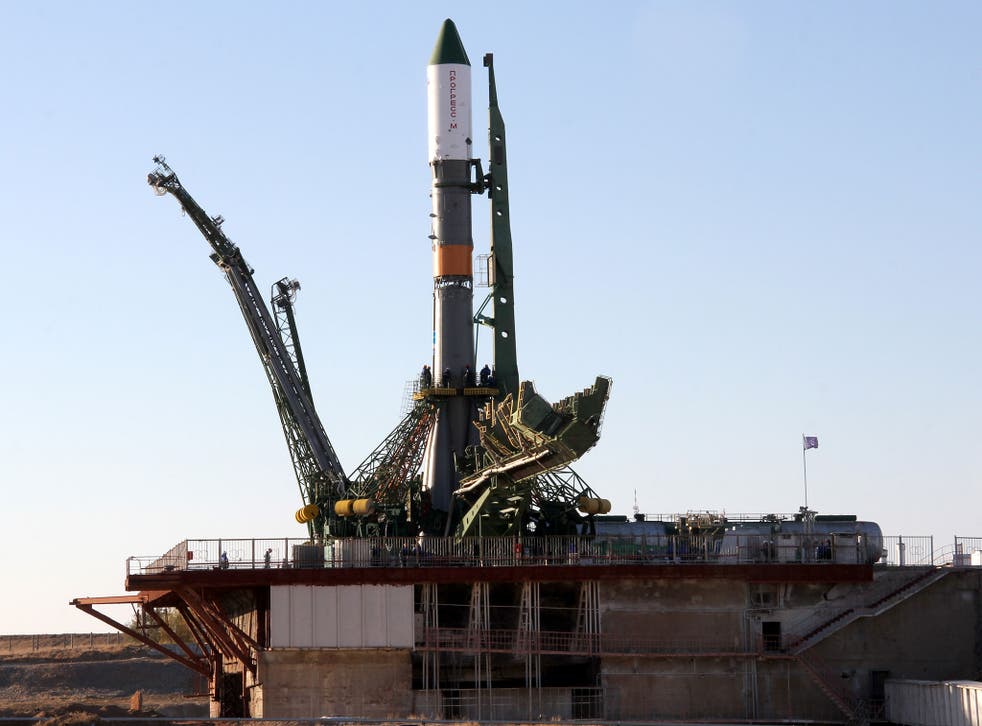 Russian Progress spacecraft plunging towards Earth after agencies lose control
Russia lost control of the capsule after an attempt to dock at the International Space Station went wrong
An unmanned Russian spacecraft is hurtling back towards Earth after the Russian space agency lost control of the supply ship soon after it was launched to dock with the orbiting International Space Station (ISS).
A series of technical problems has hit the 3-tonne Progress cargo ship making it spin out of control, with mission controllers at the Russian space agency in Moscow unable to regain contact with the stricken vessel.
It is now likely to burn up as it re-enters the Earth's atmosphere, with little chance of any sizeable debris reaching the ground. A controlled re-entry burn-up happens routinely when Progress cargo vessels are filled with rubbish and waste on their return journey from supplying the ISS.
Igor Komarov, head of Roscosmos, said a series of problems had made the Progress M-27M freighter tumble out of control after it was successfully launched into low-Earth orbit from the Baikonur Cosmodrome in Kazakhstan carrying food, fuel, freshwater and other supplies for the crew of six.
"Because of this, the craft's continued flight and its docking with the ISS is not possible," Mr Komarov told a news conference.
Russian space engineers said that there are enough supplies on board the space station for the crew to survive until the next planned delivery in June by a freighter owned by the private SpaceX company.
Although the Progress cargo ship has a good track record, this is the second loss of a robotic space freighter in the past six months. Last October, Orbital Sciences Corp suffered an explosion on launch of its cargo ship intended for the orbiting laboratory.
The six astronauts living on the space station – two Americans, one Italian and three Russians – are said to be in good spirits and confident that a second supply vessel with reach them in a few weeks.
"We should be OK. The program plans for these kinds of things to happen. They're very unfortunate when they do. The important thing is that the hardware can be replaced," Scott Kelly, who is one month into a planned one-year mission on the ISS, which will be a record for NASA, told the Associated Press.
The returning Progress spacecraft poses little risk to people on the ground, although the Russian space agency will be keen to ensure that its re-entry is as controlled as it can be, with little risk of debris hitting other orbiting satellites.
Join our new commenting forum
Join thought-provoking conversations, follow other Independent readers and see their replies