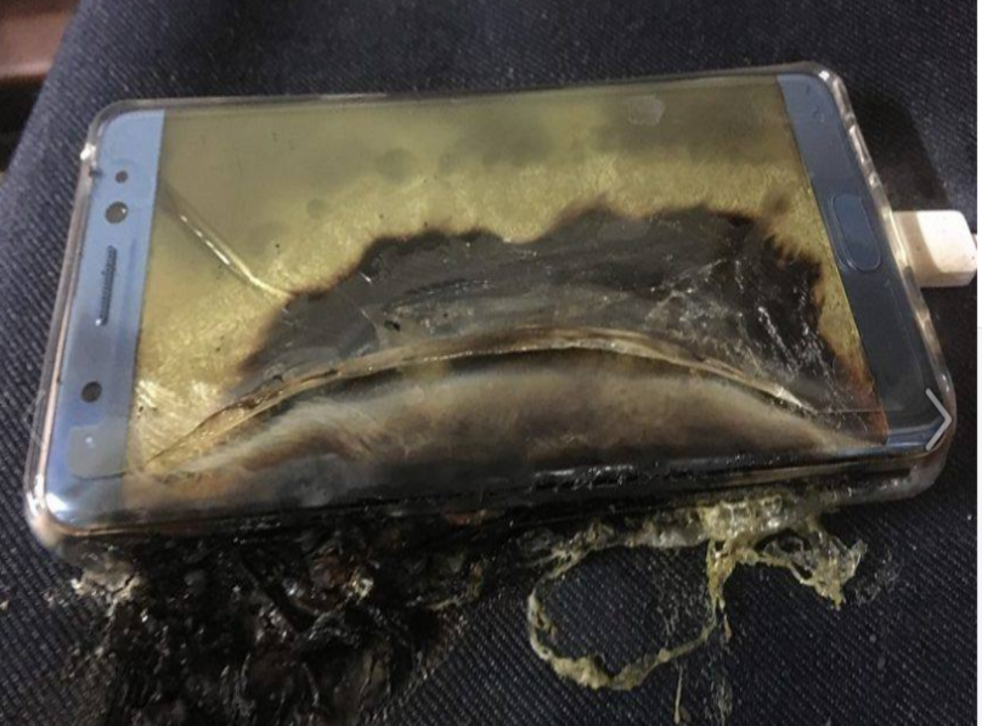 Samsung Galaxy Note 7 production 'paused' after replacement phones continue to catch fire
The company had hoped to put an end to its problems by instituting a huge recall programme – but now new phones are starting to blow up
Samsung has halted production of its Galaxy Note 7 smartphone after it kept blowing up, according to reports.
The South Korean phone maker has "paused" the output of the new phone, according to the country's Yonhap news agency. The company had hoped to fix the problem that its devices kept bursting into flames by issuing replacement phones with new batteries – but after reports this week that those models were also blowing up, the company has taken the unprecedented measure of pausing production.
The decision has been made to ensure customers are safe, Yonhap reported, citing an unnamed official at a Samsung supplier.
Exploded Samsung Galaxy Note 7 - in pictures

Show all 7
The problems began soon after Samsung's flagship phone was released last month. Multiple users reported that they could spontaneously blow up, apparently because of an issue with their battery.
The company seemed to have it under control with a recall programme that saw people asked to return their phones immediately and have them replaced with a new one that didn't have the defective battery technology.
Last week, a plane had to be evacuated when a replacement phone started smoking and appeared to be on its way to catching fire. That was just the first of now multiple reports of replacement phones exploding.
Samsung has not yet commented on the reports that it is pausing production, or suggested when or how they will begin again.
The news comes after two of the biggest US networks, AT&T and T-Mobile, stopped replacing or selling the Note 7.
"While Samsung investigates multiple reports of issues, T-Mobile is temporarily suspending all sales of the new Note 7 and exchanges for replacement Note 7 devices," T-Mobile said.
Meanwhile, AT&T said: "We're no longer exchanging new Note 7s at this time, pending further investigation of these reported incidents."
Despite the potential $5bn cost of the recall, Samsung's share price hit an all-time high last Friday, after its profits jumped 6 per cent.
Join our new commenting forum
Join thought-provoking conversations, follow other Independent readers and see their replies