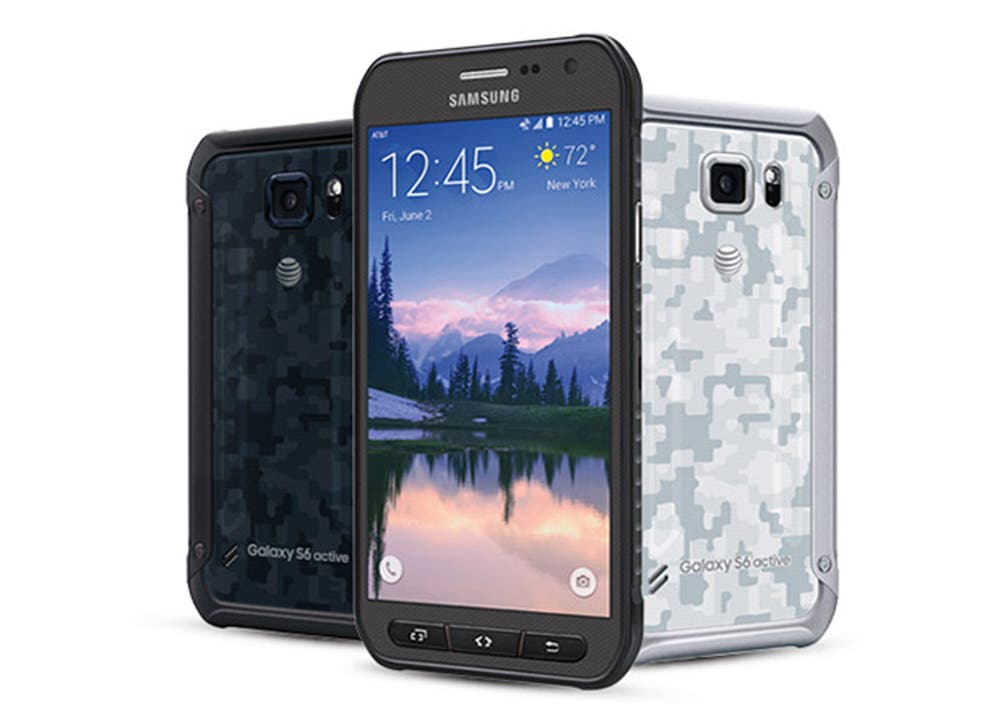 Samsung Galaxy S6 Active: new robust, waterproof phone released after leaks
Phone appeared on websites as the world awaited Apple's big WWDC event
Andrew Griffin
Monday 08 June 2015 17:03 Comments
Samsung has unveiled a new durable and waterproof version of its flagship S6 smartphone.
The phone — launched as the world waited for Apple's big Worldwide Developers Conference event — features all of the insides of the normal S6, but packs them into a much more robust and slightly bigger body. The phone is dustproof and water-resistant, features a special activity app, and is "built for adventure", according to Samsung.
The phone was unveiled on the website of American phone network AT&T. The company didn't specify prices and said only that the phone was "coming soon".
The phone had been rumoured for some time and Samsung and follows a similar pattern to the last flagship phone, the Galaxy S5, which also got an Active version.
Like the normal S6, the phone features a 16 megapixel rear camera and a big 5.1" quad HD screen. It has wireless charging and a 3,500 mAh battery.
The durable body features outdoors-y looking screwed edges, and comes in a light and dark version with a digital camouflage look.
The company says that the body meets military standards for dust, shock, vibration, extreme temperature, humidity and high altitude. The phone can be submersed under 1.5 metres of water for 30 minutes and can be dropped from up to 4 feet onto a flat surface.
As well as packing in a big battery, the phone has special technologies intended to keep the phone going longer, like an "ultra power saving mode" that helps the phone last for 24 hours with only 10 per cent charge left.
It also has an "Activity Zone", which features special readouts like a compass and barometer for helping people contending with the great outdoors.
Register for free to continue reading
Registration is a free and easy way to support our truly independent journalism
By registering, you will also enjoy limited access to Premium articles, exclusive newsletters, commenting, and virtual events with our leading journalists
Already have an account? sign in
Join our new commenting forum
Join thought-provoking conversations, follow other Independent readers and see their replies