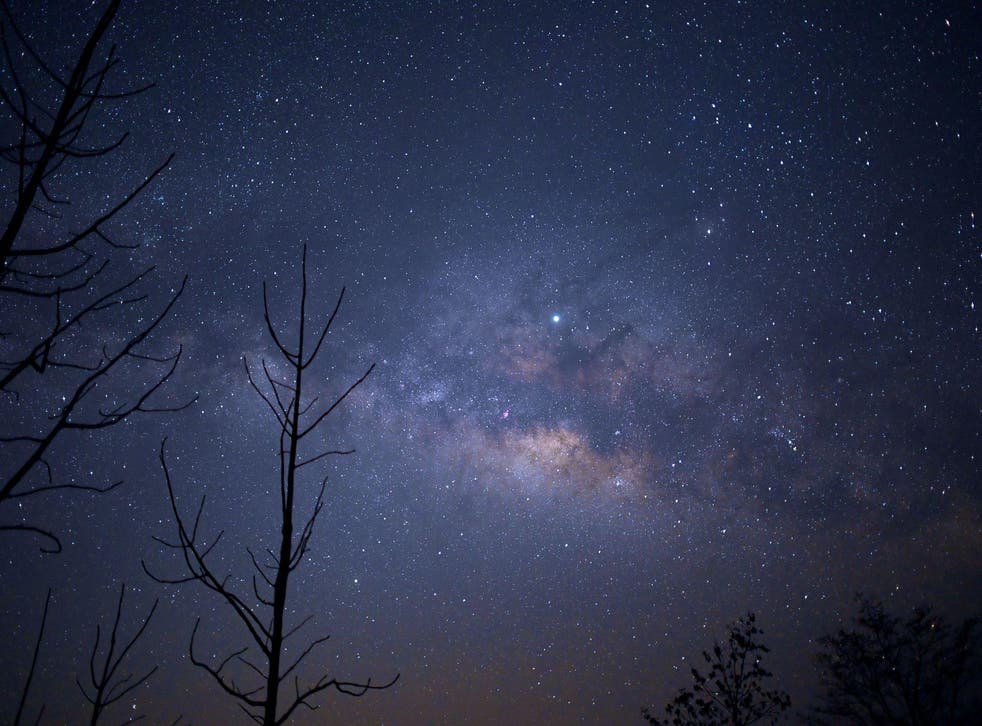 Scientists find exact location of intense radio blasts coming from space
'Fast radio bursts' appear to be coming from galaxies similar to our own Milky Way, researchers say
Scientists have tracked down the location of intense radio signals that have been coming from space.
Researchers found that the blasts appear to be coming from galaxies that look remarkably similar to our own Milky Way.
The discovery rules out some of the most extreme explanations for where the blasts are coming from, such as supermassive black holes. But the source of the bursts – which are so unusual they have been explained by everything from stars slamming together to alien technology – still remains mysterious.
Fast radio bursts are very short, very intense blasts of energy that come to us from deep in space. They last just a milisecond but release more energy than our Sun emits in 80 years.
They were first discovered in 2007, and scientists have spent the years since attempting to understand how something can give such bright but brief signals. But spotting them is difficult, since there is no way to predict where one may come from, and understanding their origin is even harder.
Now researchers have made a new breakthrough by looking at the precise location of four previously discovered fast radio bursts. Using the ASKAP radio telescope located in the Western Australian outback, astronomers were able to "zoom in" onto the host galaxies of the burst, in an attempt to understand whether their neighbourhoods could give any clue about where they are coming from.
They found that all four of the bursts they studied appeared to come from massive galaxies that are forming new stars at a modest rate, like the Milky Way.
While the process creating them still remains clear, the fact they are being ejected from the edges of their home galaxies does rule out some explanations of where they could be coming from.
"These precisely localised fast radio bursts came from the outskirts of their home galaxies, removing the possibility that they have anything to do with supermassive black holes," said Shivani Bhandari, a researcher at CSIRO, Australia's national science agency, who led the research which is published in The Astrophysical Journal Letters.
Nasa's groundbreaking decade of space exploration: In pictures

Show all 10
Other explanations are boosted by the discovery, said co-author Elaine Sadler, who also works at CSIRO.
"Models such as mergers of compact objects like white dwarfs or neutron stars, or flares from magnetars created by such mergers, are still looking good," Professor Sadler said.
Researchers now hope to understand more about the home galaxies of the blasts, in an attempt to build a better picture of the conditions that could lead to such intense blasts of energy.
Though FRBs still remain largely mysterious, they are already being used to investigate other parts of the universe. Last week, researchers revealed that they had used them as a measuring stick to find the universe's "missing matter".
Join our new commenting forum
Join thought-provoking conversations, follow other Independent readers and see their replies