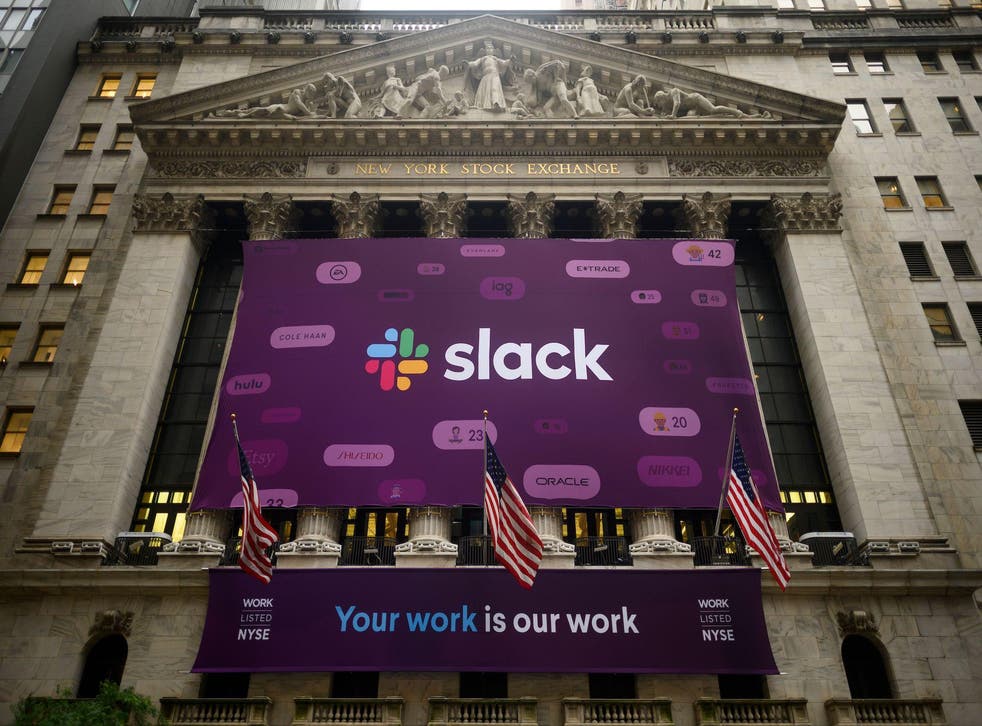 Slack down: Some users unable to see new messages or connect to workplace chat
Slack has stopped working for some of its users.
The company has been dealing with problems connecting and sending messages all through the night UK time.
The issues mean that users may not be able to connect to the service at all, or that they are unable to send messages when they do.
The problems only appear to be affecting some users of the app. The company said that the problems with connecting are affecting Android devices in particular.
Problems have been ongoing since 4am UK time, according to Slack's status page.
That page has repeatedly suggested that the company fixed the problem – before the issues returned once again.
For the last two hours, the company said it would give half-hourly updates, but each of those only indicated that the company was "still working to get to the bottom of this" and that it had "no additional news to share'.
The problems came at the same time as major issues at Google, which affected a variety of its workplace tools, from Gmail to Google Drive.
Register for free to continue reading
Registration is a free and easy way to support our truly independent journalism
By registering, you will also enjoy limited access to Premium articles, exclusive newsletters, commenting, and virtual events with our leading journalists
Already have an account? sign in
Join our new commenting forum
Join thought-provoking conversations, follow other Independent readers and see their replies