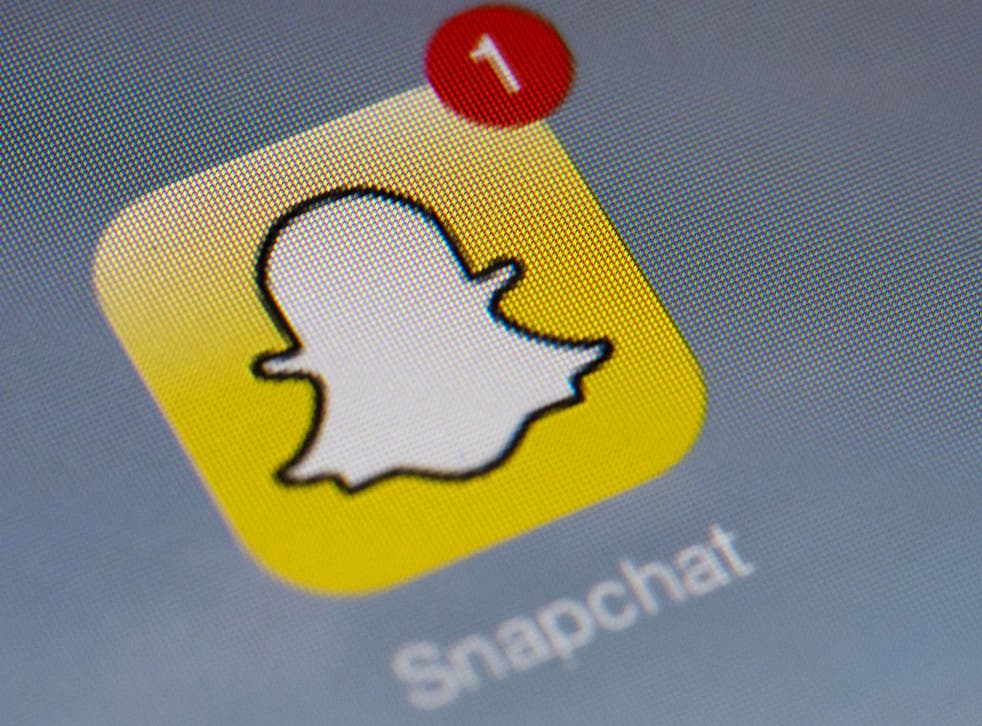 Snapchat update lets users pay to see disappeared snaps, adds bright rainbow filters
'Lenses', as the filters are known, allow people to add bright effects to their snaps – the new paid-for 'Replay' feature hasn't been so well received
Andrew Griffin
Wednesday 16 September 2015 08:06 Comments
Snapchat has added a new feature that lets people pay to watch snaps that had apparently disappeared.
The company has launched a new update that brings with it a paid-for Replay feature that lets people recover snaps if they pay for it. Usually, the pictures disappear after one view, and play for however long the sender tells them to.
The update also brings Lenses – new filters that allow people to apply special effects on top of their pictures. Those include bright rainbow effects that can be set to come out of people's mouths.
People's Snapchats were full of the filters soon after it had launched – and their Twitter and Facebook feeds, shortly after. But social networks were filled too with complaints about the new Repay feature, with many complaining either that it should be free, or that the feature should never have been introduced at all.
Snapchat first introduced the Replay tool in its "Additional Services" settings, where the app puts many of its more hidden or advanced features. But before it had only been allowed to happen once a day.
Now, people will be able to pay to replay as many snaps as they like, with the price beginning at $0.99 for three replays. "They're a little pricey — but time is money!" Snapchat said in its blogpost announcing the update.
While there will be no limit on how many replays can be bought, any particular Snapchat can only be replayed once.
The update also includes other features, which the company only teased in its announcement as "fun surprises". Those include the new "Trophies" feature, which gives people rewards for using the app in certain ways – that had been included in an earlier update, but apparently by mistake.
The new features can be accessed through a software update from the relevant app store.
Register for free to continue reading
Registration is a free and easy way to support our truly independent journalism
By registering, you will also enjoy limited access to Premium articles, exclusive newsletters, commenting, and virtual events with our leading journalists
Already have an account? sign in
Join our new commenting forum
Join thought-provoking conversations, follow other Independent readers and see their replies