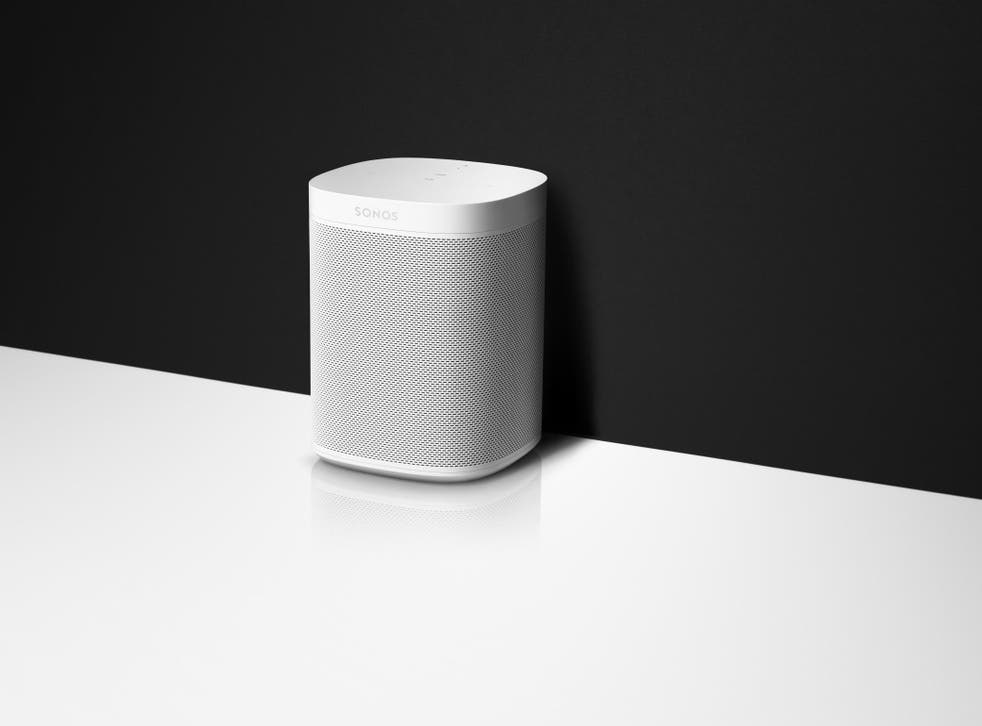 Sonos details how Apple's AirPlay 2 will work, letting people listen from their iPhone or Mac
Only some speakers will be able to use it – but older ones will be able to listen through them
Andrew Griffin
Thursday 26 April 2018 11:06 Comments
Sonos has revealed how its speakers will use Apple's new AirPlay 2 technology.
Soon, anyone with a Sonos speaker will be able to listen to music just by clicking on their phone or asking Siri to put it on. But only if they have the right speakers.
Last summer, Apple announced that it would give people new technology to let internet speakers communicate with their phones, computers and other products.
That immediately led to questions about how other services would integrate the updated version of AirPlay. Sonos, for instance, announced that it would support the feature when it came out – but not how it would work.
Gadget and tech news: In pictures

Show all 25
Now it has laid out the full details on how AirPlay 2 will work when Apple releases it to the public. It is still not clear when that will happen.
Newer Sonos speakers – the Sonos One, its Playbase and the Play:5 – will all be able to get AirPlay as normal. That will mean that anyone can click on the little icon at any time, whether they are listening to music or watching video, and then send that to their Sonos speakers.
Future Sonos speakers will all support the same technology, too, and will work in the same way.
But older ones will not work in that simple way. That is because the processing power and other features in those older speakers such as the original Play:1 or the Play:3 is not up to the demands of AirPlay, so it will not be able to handle them.
AirPlay 2 requires that the speaker stores up a long buffer of music that it will be playing in the future. That stops the music from cutting out if there is a break in the internet connection, for instance, but it is also taxing on the devices that are playing them.
If an old Sonos speaker is grouped with a newer one, however, then the speakers will be able to receive music using AirPlay 2. If someone owns both a Sonos One and an older Play:1, for instance, they can be grouped together within the app – and the Play:1 will be able to play music from people's phones, indirectly.
Sonos said it had taken that decision because it was keen that older speakers didn't go out of date, even if they are unable to support the latest technology. It noted that the original Play:1 has only 1/16th the processing power of the new One, despite the fact it comes in a very similar looking box.
"Not all Sonos speakers can support all the latest features, but through the magic of software, thoughtful system design, and a general disdain for forced obsolesce, we'll do our best to make sure your investment in Sonos truly gets richer and more immersive over time," it wrote in a blog post.
The company has integrated other, similar features from other companies, in line with its commitment to keep its app and platform open and able to be used by as many people as possible. It has added direct play from Audible and Spotify, for instance, which means people can send music directly from their phone apps – on any of Sonos's speakers, not just the newer ones.
Sonos and Apple have had a testy relationship in recent months. Apple Stores still sell Sonos speakers and the two companies have been clear that AirPlay 2 will be opened up – but the companies have made public statements against each other's products, too.
Register for free to continue reading
Registration is a free and easy way to support our truly independent journalism
By registering, you will also enjoy limited access to Premium articles, exclusive newsletters, commenting, and virtual events with our leading journalists
Already have an account? sign in
Join our new commenting forum
Join thought-provoking conversations, follow other Independent readers and see their replies