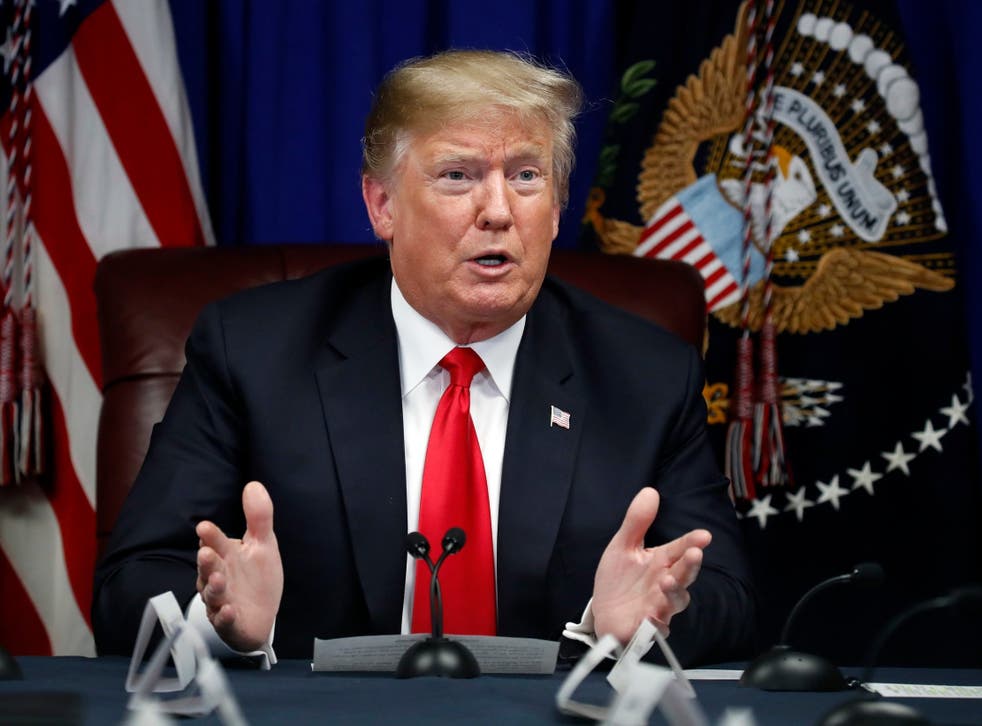 Space Force: Trump's plan for separate military branch thrown into doubt
President has repeated the demand at campaign rallies and elsewhere
The future of the Space Force, one of Donald Trump's main policies, as a separate branch of the military may be under threat.
The president has repeatedly spoken of how he wants to set up a new, sixth part of the military devoted to fighting out in space. He has repeated the demand at campaign rallies and elsewhere, arguing it is a necessary way to respond to the future of war.
But White House officials are now looking at avoiding the need to create the Space Force as its own separate part of the military, according to numerous reports. It might instead be just folded into an existing branch.
Nasa's most stunning pictures of space

Show all 30
One of the possible options is for the Space Force to be just a part of the Air Force, in the same way that the Marine Corps sits at part of the US Navy. A similar suggestion has already been supported by US lawmakers.
Other options include setting up the Space Force as an entirely separate department, making an independent service that could take assets from across the military and intelligence community.
Mr Trump has repeatedly stressed that he wants the Space Force to be "separate, but equal" to the Air Force, making it difficult for White House officials and other parts of the military establishment to make the proposal work.
Creating an entirely separate and individual branch of the military could cost many billions of dollars, according to leaked estimates. It might also be largely unnecessary, since the US military operates in space but would just need to be rebranded, experts have said.
Still, whatever form the Space Force takes, it is almost certain to take that name. Even if it operates like the Marine Corps, it is unlikely to take the name Space Corps, according to Defense One, which cited a memo from the White House to the Pentagon.
Join our new commenting forum
Join thought-provoking conversations, follow other Independent readers and see their replies