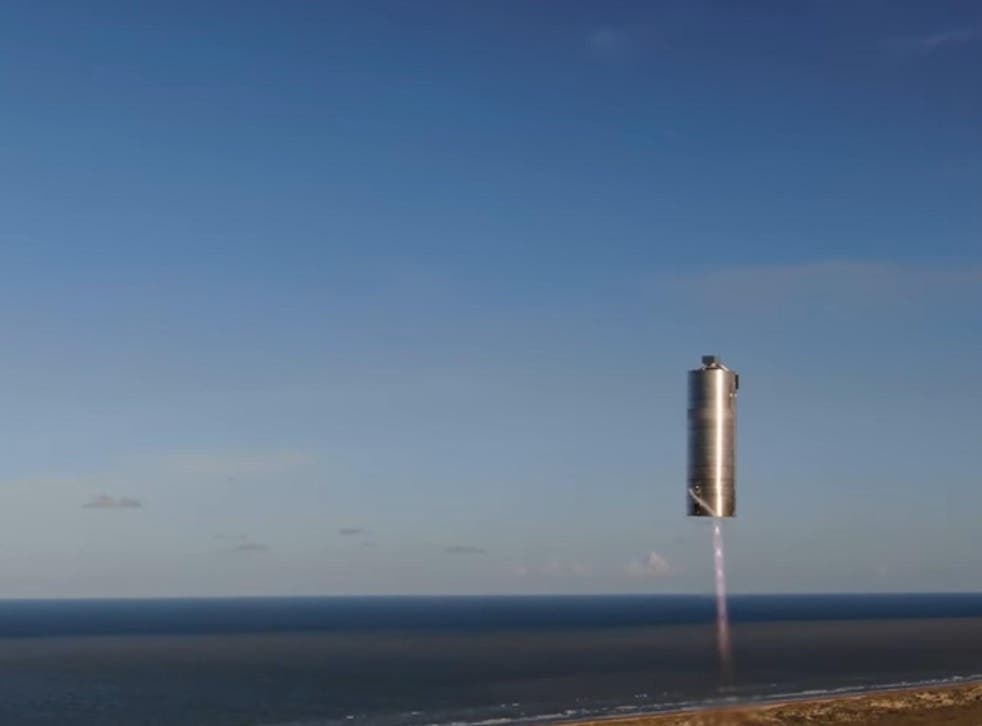 SpaceX seeks 'resort development manager' for Mars-bound spaceport
Elon Musk says he's 'aiming to make it super fun'
Anthony Cuthbertson
Wednesday 12 August 2020 11:06 Comments
SpaceX has posted a job listing for a "Resort development manager" to oversea the development of a luxury spaceport in Texas from which humans will one day travel to Mars.
The facility will be served by the firm's Starship spacecraft, which successfully completed a test flight earlier this month.
The 150 metre "hop" of the Starship SN5 prototype demonstrated its launching and landing capabilities, with future versions expected to be able to transport up to 100 people around the Solar System.
"SpaceX is committed to developing revolutionary space technology, with the ultimate goal of enabling people to live on other planets," the job advert states.
"Boca Chica Village is our latest launch site dedicated to Starship, our next generation launch vehicle. SpaceX is committed to developing this town into a 21st century Spaceport."
Responsibilities for the role include managing the design, architecture and construction of the project, as well as overseeing the resort's development "from inception to completion".
The applicant is also required to have "experience working for high end brand luxury development".
Following the job posting, SpaceX CEO Elon Musk tweeted: "Aiming to make it super fun!"
Nasa centennial challenge: Finalists design 3D Mars habitats

Show all 5
Musk has consistently stated his desire to travel to Mars, and even claims to want to one day die there.
The 49-year-old billionaire said in June that building the Starship spacecraft was SpaceX's "top priority", having voiced concerns that humans will not make it to Mars in his lifetime.
"The thing that concerns me most right now is that unless we improve our rate of innovation dramatically, there is no chance of a base on the moon or a city on Mars," he said at the Satellite 2020 conference in March.
"This is my biggest concern. We've got to improve our rate of innovation or, based on past trends, I am definitely going to be dead before Mars."
Early missions for Starship could begin as early as 2024, according to Musk, though no fixed date has been set for a Mars trip.
The giant rocket will first be used to ferry people to the moon, while launching passengers between different locations on Earth at hypersonic speeds is also a possibility.
Register for free to continue reading
Registration is a free and easy way to support our truly independent journalism
By registering, you will also enjoy limited access to Premium articles, exclusive newsletters, commenting, and virtual events with our leading journalists
Already have an account? sign in
Join our new commenting forum
Join thought-provoking conversations, follow other Independent readers and see their replies