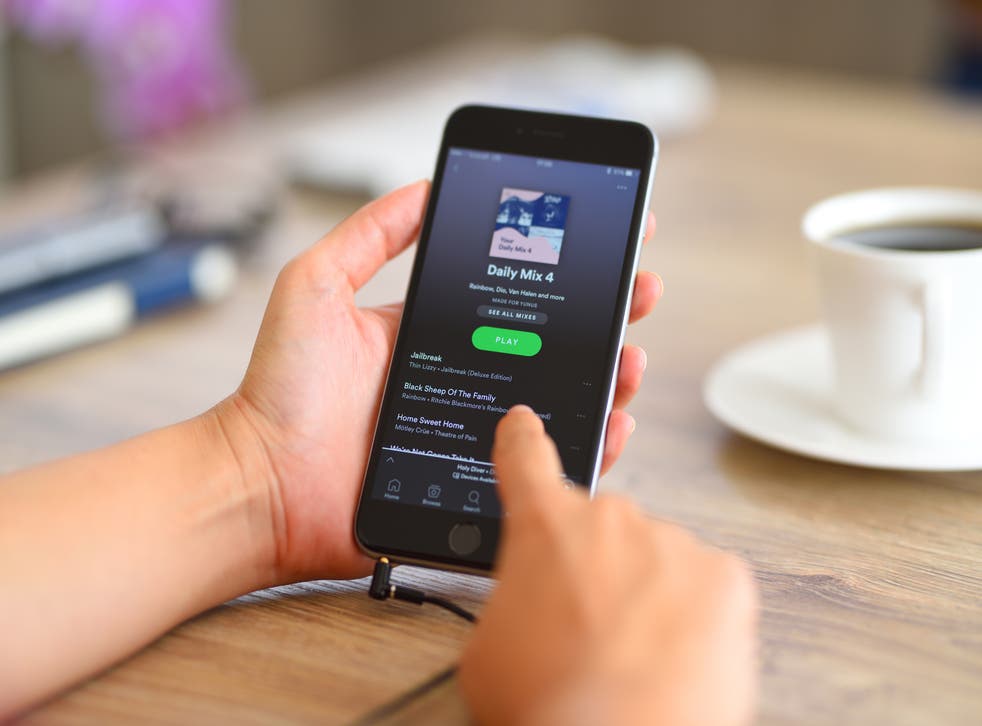 Spotify Duo: Streaming service launches premium subscription plan for couples
The new subscription will cost £12.99 per month
Spotify has announced a new subscription tier for couples, allowing them to split the cost of a Premium membership.
The new membership, called Spotify Duo, gives each user access to Spotify Premium for £12.99 per month, which is slightly more expensive than its $12.99 US equivalent.
Subscribers also get access to Duo Mix, a regularly updated playlist similar to the platform's Discover Weekly feature "made just for the two of them to discover audio they both love," the company's blog post reads.
Couples will be able to switch between a "chill" or "upbeat" playlist.
Users who have not yet signed up for Premium can receive a one month Duo trial for free, but both listeners must reside at the same address, similar to Spotify's Family plan.
"Premium Duo includes our extensive music and podcast catalogue and everything users love about Spotify Premium. With two individual Premium accounts, you can both listen independently, uninterrupted, and get all of your personalised playlists and features tailored just for you" said Alex Norström, Spotify's chief freemium business officer.
"We are thrilled to bring this unique Spotify Premium plan to even more markets around the world."
Spotify Duo is launching in 55 markets, including the UK and the USA.
Recently, Spotify has been trying to make its platform more attractive via exclusive deals with celebrities.
Kim Kardashian West has signed a deal with Spotify to produce and host an exclusive podcast series
The podcast will focus on topics including criminal justice reform, most likely drawing on Kardashian West's experience with the Innocence Project, a nonprofit organisation that aims to exonerate wrongly convicted individuals.
Similarly, Joe Rogan has signed a deal with the music streaming company for $100m (£88m) to make The Joe Rogan Experience a Spotify exclusive over a series of years.
Rogan's YouTube channel will reportedly remain active, but will not host full episodes of the podcast.
"While Spotify will become the exclusive distributor of JRE, Rogan will maintain full creative control over the show," Spotify said.
Join our new commenting forum
Join thought-provoking conversations, follow other Independent readers and see their replies