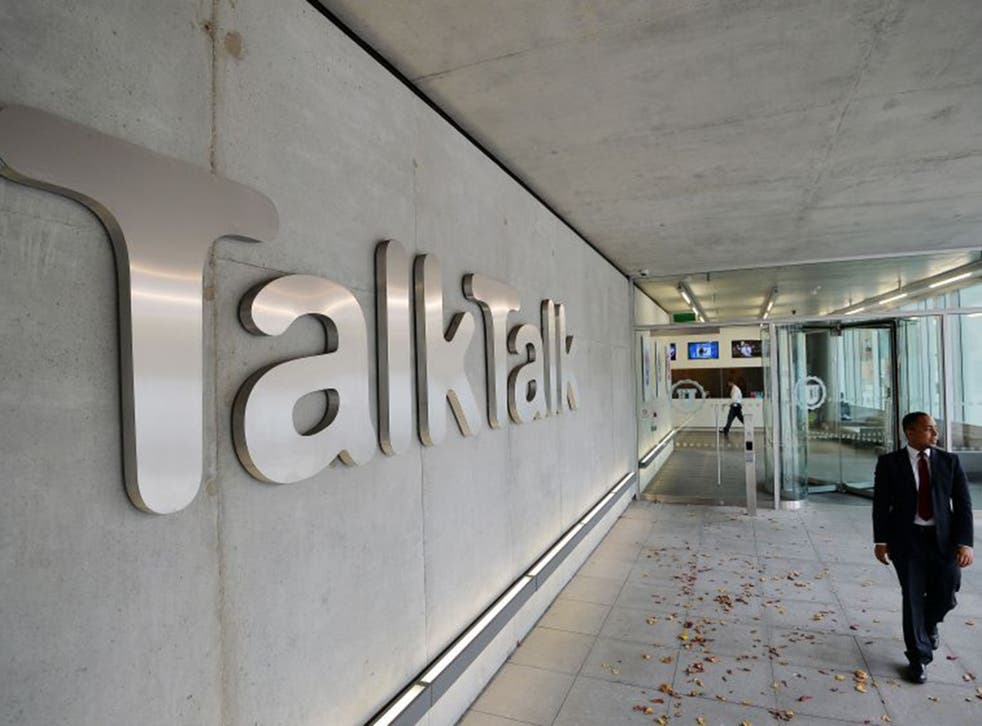 TalkTalk cyber attack: Call centre workers arrested in India as part of hacking probe
The company says there is no evidence the employees have taken money from customers
Jess Staufenberg
Thursday 28 January 2016 10:58 Comments
Call centre workers working for recently cyber-hacked company TalkTalk in India have been arrested on suspicion of stealing customer data.
The phone network company confirmed that as part of a "forensic review" into its cyber hacking scandal in October last year, three employees at a Kolkata-based call centre had been detained by police.
The suspects, who are unnamed, are not directly employed by TalkTalk but by one of the company's contracted call centres called Wipro in north-east India.
But the telecoms company refuted a media report by Channel Four that the employees may have conned customers out of "thousands of pounds."
"The workers are being investigated because they've breached the way we work," a spokesperson told The Independent.
"We're working with police in Kolkata to crack down on scam calls. We are looking at whether these workers have taken part in data theft.
"But there is no evidence to suggest they have taken thousands of pounds from customers."
About 157,000 TalkTalk customer details, including bank account numbers, were stolen in one of the largest cyber hacks in British history.
The telecoms company said in a statement that it was conducting a "forensic review to ensure that all aspects of our security are as robust as possible" and had begun working with Wipro after concerns over possible misconduct had arisen.
Wipro told Channel Four it has a "zero tolerance policy" on security breaches.
"We would like to reassure our customers that the Company continuously evaluates and strengthens its internal processes to protect itself and its customers from any data breach," it said in a statement.
"Wipro reported potential illegal activity to the relevant law enforcement authority in India, as soon as it came to the company's attention. Wipro is working closely with the customer in the investigation and will continue to extend its full co-operation to the investigating authorities."
TalkTalk, which was founded as a subsidiary of Carphone Warehouse in 2003, was also accused of a "cover-up" over the October data breach - reportedly keeping it secret for at least a week before admitting the scale of the hack.
At the time the telecoms company said accusations of a cover-up were "deeply unfair."
Customers suffered attacks on their home computers as well as scam calls by thieves who knew their names and account details.
A Russian-based team of Islamic extremists also claimed responsibility for the attack on website Pastebin in claims which have not been verified.
Register for free to continue reading
Registration is a free and easy way to support our truly independent journalism
By registering, you will also enjoy limited access to Premium articles, exclusive newsletters, commenting, and virtual events with our leading journalists
Already have an account? sign in
Join our new commenting forum
Join thought-provoking conversations, follow other Independent readers and see their replies