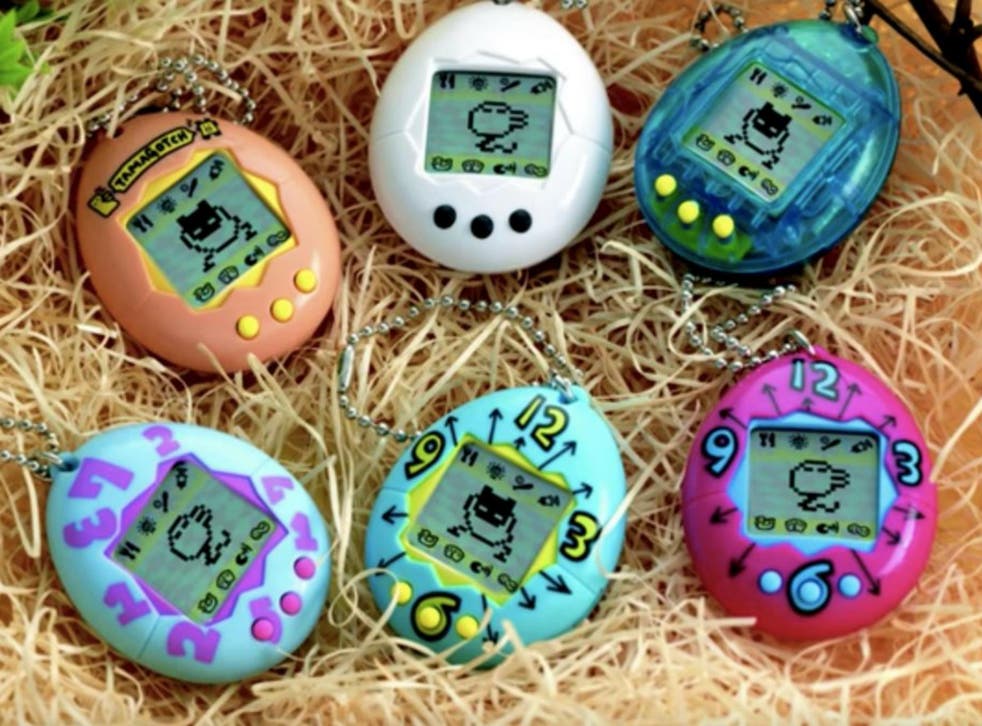 Tamagotchi: Classic toy from the 90s set for a comeback
There's a very obvious sense of nostalgia lingering over the technology industry at the moment
The iconic first-generation Tamagotchi has been re-launched, 20 years after it first came to the UK.
Bandai has made the toy slightly smaller this time around and introduced six bold colour schemes, but the egg-shaped 90s gadget is still instantly recognisable.
The digital pet was released in Japan in 1996, before conquering the rest of the world a year later.
Nostalgic gadgets we would love to see make a comeback

Show all 10
It became wildly popular with children, who had to feed, play with and clean up after a virtual creature, which would die if it wasn't cared for properly.
A Tamagotchi was enclosed in the Blue Peter time capsule that was accidentally unearthed by builders 33 years early.
There's a very obvious sense of nostalgia lingering over the technology industry at the moment, and Bandai has become the latest firm to cash in on it.
The unveiling of the new Nokia 3310 arguably eclipsed the launch of the £689 Samsung Galaxy S8, a handset that's being widely hailed as the most impressive smartphone ever made.
In comparison, the 3310 costs less than £50 and doesn't even have a touchscreen.
Though Bandai has released more advanced versions of the Tamagotchi over the past two decades, including one capable of sending text messages, it's the original formula that really strikes a chord with its ageing fanbase.
The re-launched Tamagotchi is currently only available in Japan, where consumers can snap it up for 2,000 yen (£15) on Amazon.
There hasn't been any talk of a UK release yet, but plenty will be waiting in hope.
Join our new commenting forum
Join thought-provoking conversations, follow other Independent readers and see their replies