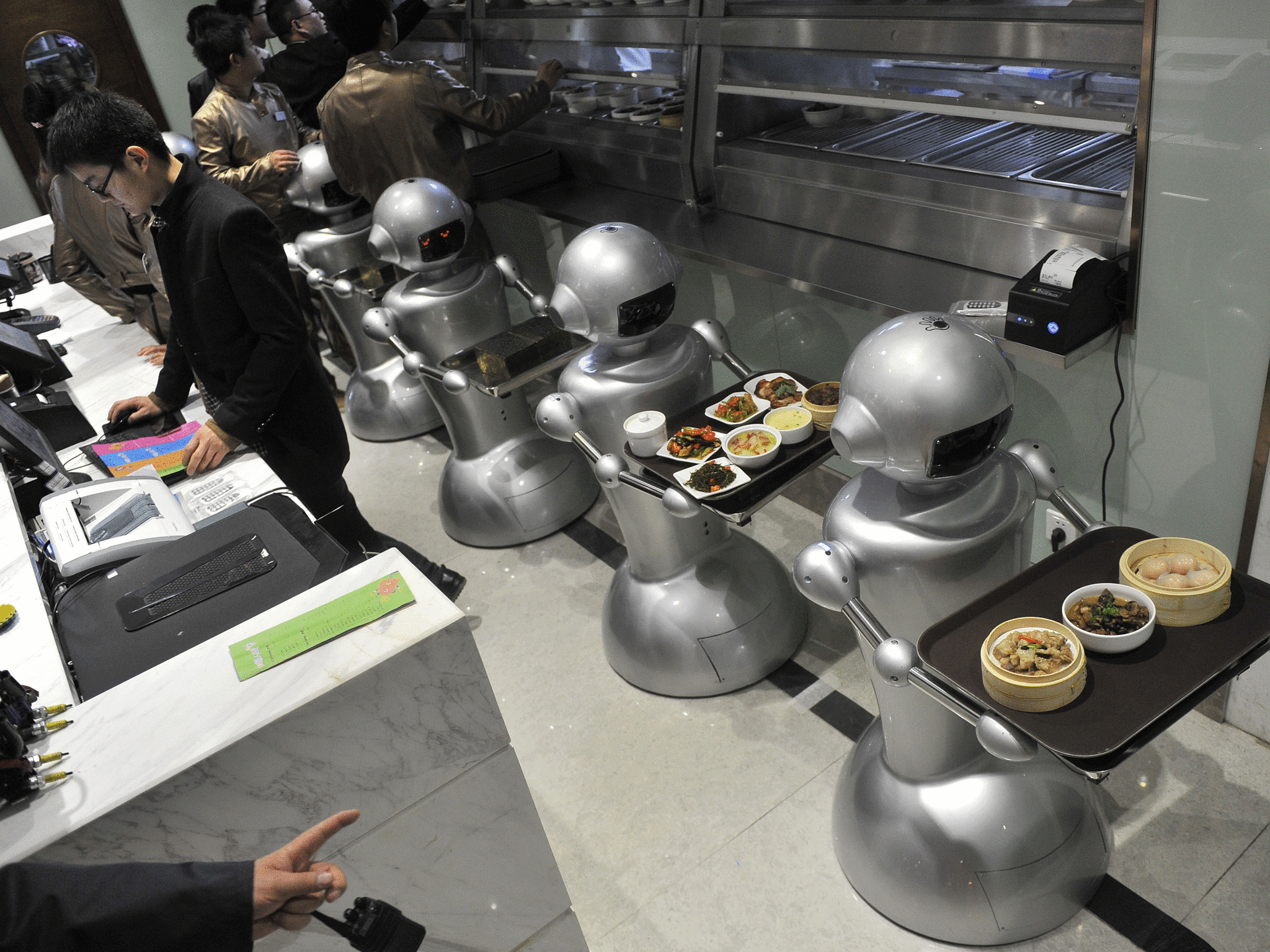 Technology has created more jobs in the last 144 years than it has destroyed, Deloitte study finds
Economists found that while dangerous and difficult jobs had been made obsolete, new ones had risen to fill their place
Doug Bolton
Tuesday 18 August 2015 21:39 Comments
Despite the constant modern fear that robots are eventually going to take all of our jobs, a study by financial services company Deloitte has found that technology has created more jobs in the past century, not less.
The authors, Ian Stewart, Debapratim De and Alex Cole, pored over census data for England and Wales stretching back to 1871.
They found that rather than making human workers redundant, technology has simply shifted work into other areas.
Rising wages and more leisure time has meant that people are spending more money on grooming now than they were during the Victorian period - as a result, there is now one hairdresser for every 287 people in England and Wales, as opposed to one for every 1,793 in 1871, The Guardian reports.
The Robot Restaurant, Tokyo

Show all 9
It's a similar story in the pub industry - rather than having to work from dawn until dusk, we now rely on machines for a lot of necessary manual labour. And again, with rising wages, we now have the time and money to go to the pub, resulting in a fourfold rise in the number of bar staff in England and Wales since 1951.
On the other hand, innovations in the home and at work have led to a decline in hard, dull and dangerous professions.
For example, the widespread use of washing machines has led to a sharp decline in the number of people who make a living from washing clothes.
Similarly, automation and the use of machines in agriculture means that only 0.2 per cent of the workforce are agricultural labourers, compared to 6.6 per cent in 1871, when the population was less than half of what it is now.
While wages have risen and leisure time has increased, the prices of goods have also fallen - automation and technological advances means that the cost of things like cars, TVs and kitchen appliances have fallen dramatically, even over the last couple of decades.
The report does acknowledge that jobs in certain fields have declined over the rise of technology, but says that "the stock of work is not fixed" - meaning that when some professions decline, others often spring up in their place.
But with technology and robots getting smarter and more agile every day, it's not yet clear which modern profession will go the way of the agricultural labourer or launderer in the decades to come.
Register for free to continue reading
Registration is a free and easy way to support our truly independent journalism
By registering, you will also enjoy limited access to Premium articles, exclusive newsletters, commenting, and virtual events with our leading journalists
Already have an account? sign in
Join our new commenting forum
Join thought-provoking conversations, follow other Independent readers and see their replies