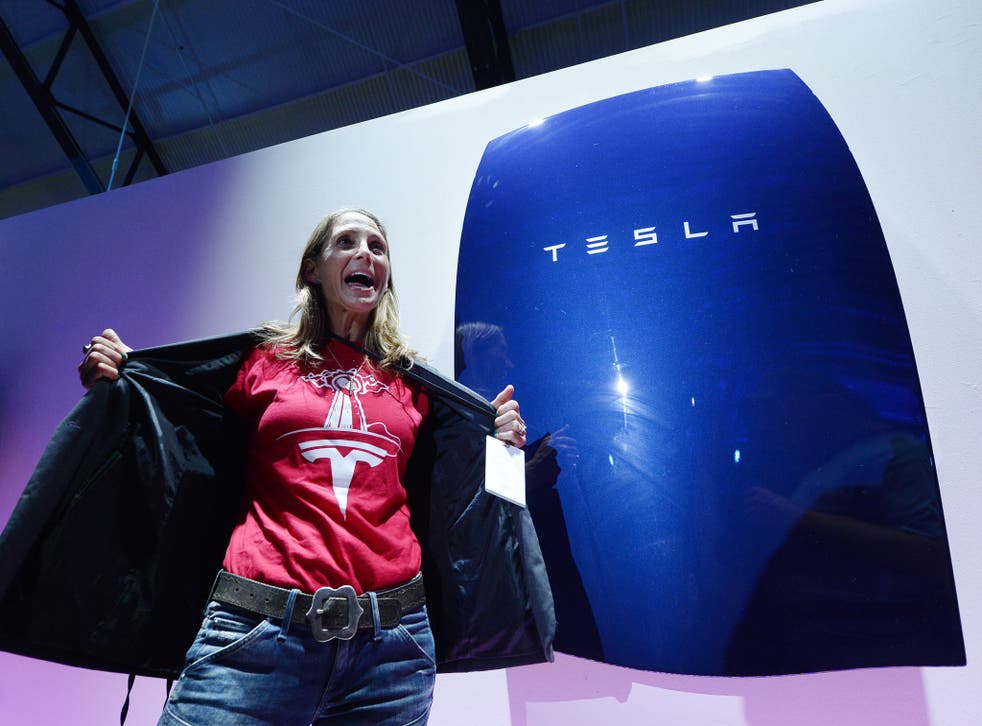 Tesla batteries: Elon Musk reveals house power of the future
New rechargeable power packs could save money and the environment
Andrew Griffin Comments
Tesla has revealed new batteries that it hopes will allow people to power their houses, business and utilities more cheaply as well as helping people move to renewable energy.
The Powerwall home battery will be able to charge itself up by either collecting solar energy or bringing it from the power grid at less expensive time. It will then be able to give that back to houses when they need it, including if the power goes out.
The company makes two versions of the battery, a 7kWh one intended for people using solar power and a 10kWh one that is intended to be a substitute for the electric grid if power goes down. The smaller one costs $3000 (£1950) before installation costs, and they will become available in late summer.
The company has also made a battery known as Powerpack for business and for big utility companies. It says that each should be able to save firms money by maximising the efficiency of their power use and to help them avoid paying for power at peak times.
Tesla said that the batteries were a part of the work that has made them known for their other product, electric cars.
"Tesla is not just an automotive company, it's an energy innovation company," the company said in a statement. "Tesla Energy is a critical step in this mission to enable zero emission power generation."
The batteries were unveiled with a number of tie-ups that included deals with US green energy retailers to sell the batteries. Tesla also announced a number of companies that will start using the business versions of the batteries, including Amazon, Target and others.
Register for free to continue reading
Registration is a free and easy way to support our truly independent journalism
By registering, you will also enjoy limited access to Premium articles, exclusive newsletters, commenting, and virtual events with our leading journalists
Already have an account? sign in
Join our new commenting forum
Join thought-provoking conversations, follow other Independent readers and see their replies