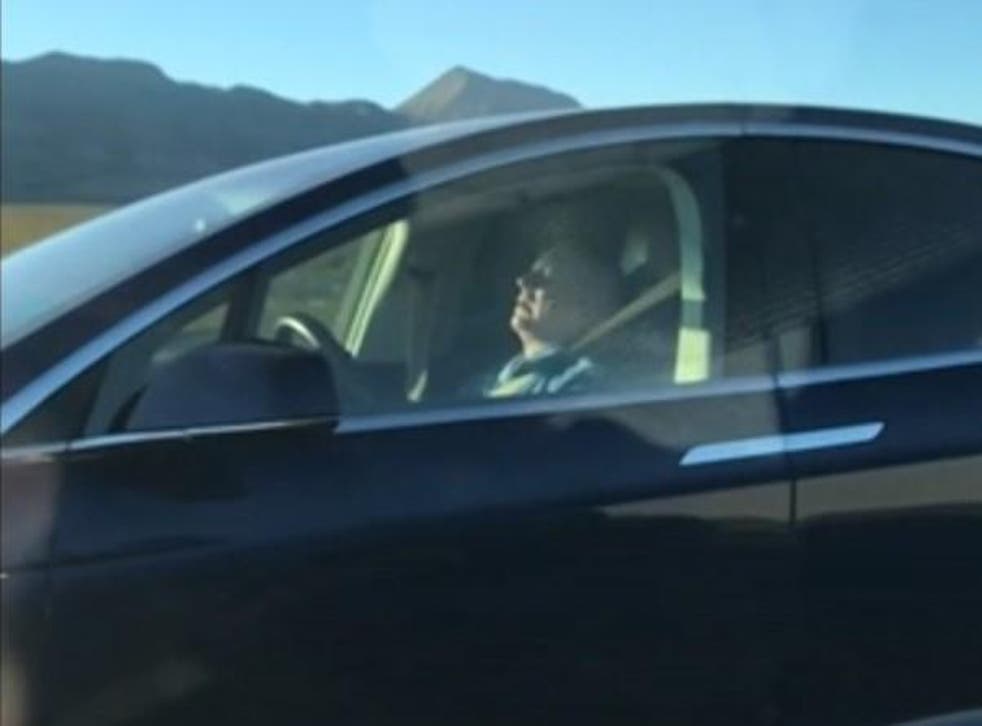 Tesla driver filmed 'sleeping at the wheel' of semi-autonomous Model X
Autopilot mode does not currently offer full self-driving capabilities
A Tesla driver appears to have been caught sleeping at the wheel while the semi-autonomous vehicle's Autopilot system was engaged.
A video shared with automotive news website Jalopnik shows a man in a Tesla Model X with his head tilted back and eyes closed as the car drives on a motorway.
The incident was filmed on a road headed towards Las Vegas, according to the person who captured the footage.
It is not the first time a Tesla driver has apparently been spotted asleep in the driving seat, with California Highway Patrol officers pulling over a sleeping Tesla owner last year.
The 45-year-old driver was arrested after the officers were only able to stop the car by driving in front of it and braking to force the Tesla to slow down and eventually stop in its lane.
Tesla Model X reviewed

Show all 11
Numerous road accidents have also occurred while a Tesla was engaged in Autopilot mode, including a fatal crash last March on a highway in Silicon Valley.
Tesla consistently stresses that its Autopilot feature does not offer full self-driving capabilities
"Every driver is responsible for remaining alert and active when using Autopilot, and must be prepared to take action at any time," the firm states on its website.
"All Tesla vehicles have the hardware needed in the future for full self-driving in almost all circumstances, at a safety level we believe will be at least twice as good as the average human driver."
Join our new commenting forum
Join thought-provoking conversations, follow other Independent readers and see their replies