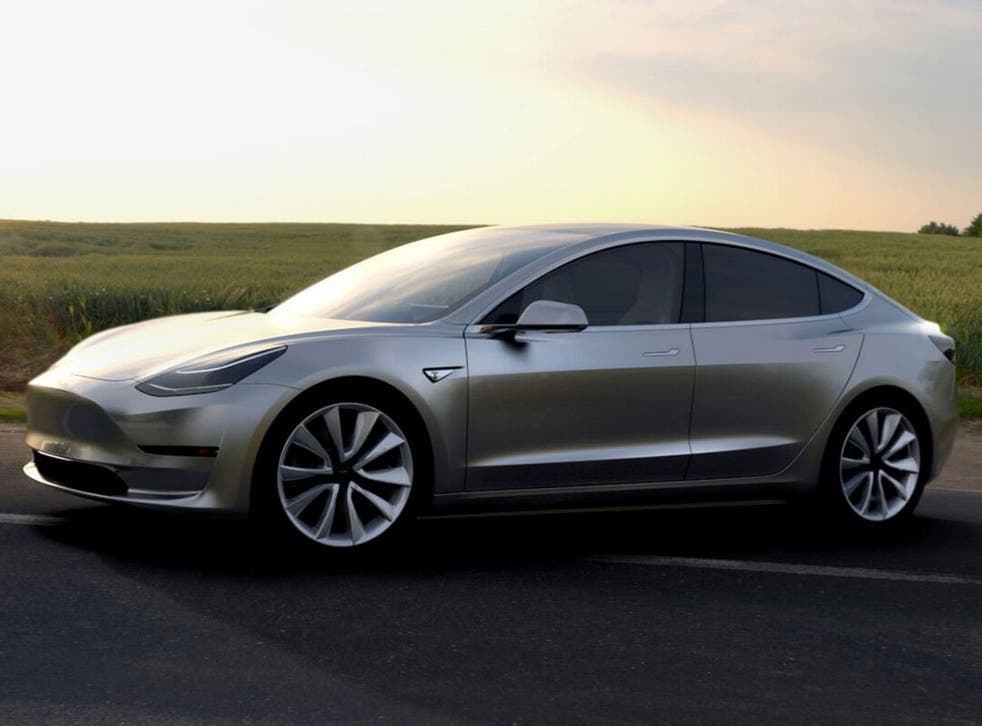 Tesla Model 3: Over 253,000 pre-orders made for Elon Musk's new car in three days
Each customer paid £1,000 for the privilege of reserving their Model 3
More than 253,000 people have put their names down for the upcoming Tesla Model 3 electric car, representing over $253m in pre-order fees and more than $8.8b in potential sales.
Customers have pre-ordered the car in droves, each paying £1,000 for the privilege, in the hope of being one of the first to get it after release in late 2017.
The Model 3, the affordable alternative to the £60,000 Model S, was unveiled at a glitzy event in Los Angeles next week.
Although it boasts a range of 215 miles on a single charge and a 0-60mph speed of under six seconds (and that's just for the basic model), the Model 3's $35,000 price tag really sets it apart.
If each of these pre-ordering customers go on to buy the cheapest version of the car, Tesla stands to make at least $8.8b on launch day - not bad for a company which has only sold 100,000 cars to date, and posted a £620m loss in 2015.
Although the UK price hasn't yet been announced, it's expected to be around £25,000, below the average price of a new car in Britain.
The pre-order fee is £1,000 in the UK and €1,000 in Europe, so without data for each country, it's difficult to know exactly how much money Tesla stands to make.
However, it's fair to say the figure will stretch into the billions. Writing on Twitter, Tesla's founder and CEO Elon Musk said he was expecting the pre-order number to be around a quarter to a half of what it is now, just three days after the announcement.
"No one at Tesla thought it would be this high before part two of the unveil," he said.
By 1 April, when the figure was at around 200,000, Musk tweeted: "Definitely going to need to rethink production planning."
Tesla estimates it will be able to produce 500,000 of the vehicles a year once the factory is running at full capacity. However, production will take some time to ramp up, so customers may be in for a wait if pre-order numbers continue to climb.
Join our new commenting forum
Join thought-provoking conversations, follow other Independent readers and see their replies