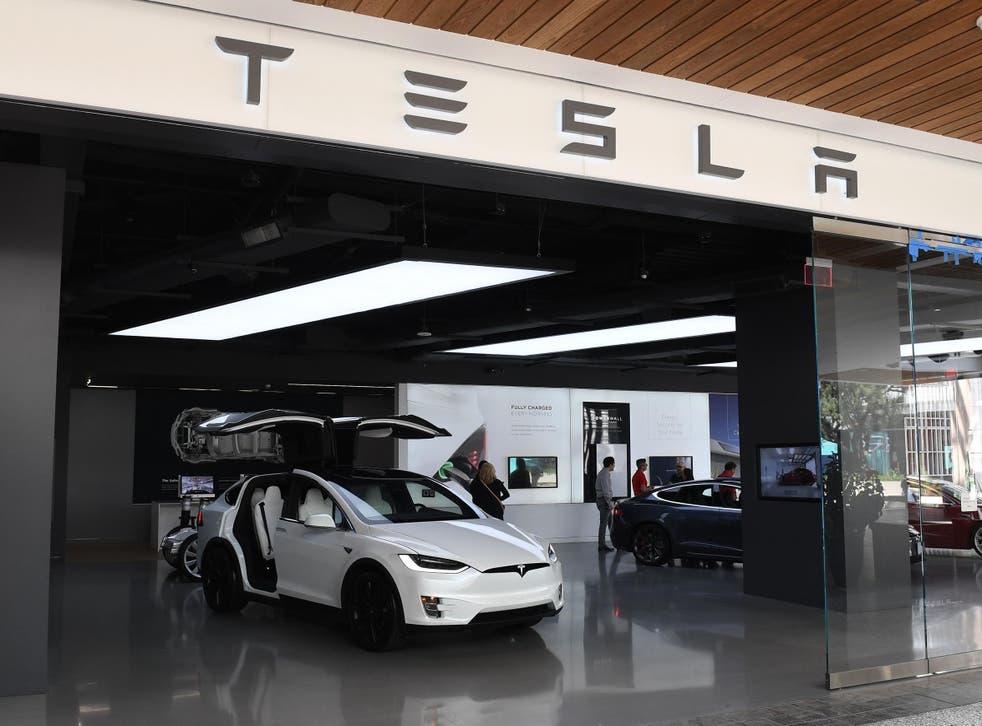 Tesla applies to become UK energy provider raising hopes its giant batteries could help power the country
The company has submitted an application to the Gas and Electricity Markets Authority "authorising it to generate electricity"
Adam Smith
Wednesday 06 May 2020 09:35 Comments
Tesla, the company behind the Model 3, S, X, and Y electric cars, might become an energy provider in the United Kingdom.
A document, submitted to Ofgem and signed by Tesla's energy products sales director Evan Rice, shows that the company has submitted an application to the Gas and Electricity Markets Authority "authorising it to generate electricity".
It is unclear what Tesla's intentions are behind the application. The company has developed rechargeable, lithium-ion battery-storage projects called Tesla PowerPack and Powerwall, which have been used in Wales and other parts of the UK.
The company also built the world's-largest lithium-ion battery in South Australia, which Tesla claims can provide enough power for more than 30,000 homes.
However, rather than being a direct energy provider, the company could also be using the application to launch its Autobidder service in the UK, which uses machine-learning to give information to other companies so they can better "autonomously monetize battery assets," according to a company product page.
Tesla recently partnered with Octopus in the UK for Tesla car owners who have solar panels or a Powerwall to offer cheaper energy.
"Your solar system, Powerwall and EV charging are connected to Tesla's energy management platform. It is designed to improve the way you use your energy to power your lifestyle and allows any stored by your Powerwall to be exported back to the grid, to benefit both you and the community" the company wrote on an FAQ page. Whether these activities are part of its application remains to be seen; we have reached out to the company for comment.
On Friday, Tesla founder Elon Musk deducted $14bn (£11.2bn) from the company's value after tweeting that the company's stock was "too high" in a series of tweets where the CEO also said he would be selling almost all of his possessions.
Asked whether the tweets had been checked by his lawyers before being posted, Musk said "No".
Gadget and tech news: In pictures

Show all 25
Musk has also tweeted about the lockdown caused by the coronavirus pandemic, which he called "fascistic".
Register for free to continue reading
Registration is a free and easy way to support our truly independent journalism
By registering, you will also enjoy limited access to Premium articles, exclusive newsletters, commenting, and virtual events with our leading journalists
Already have an account? sign in
Join our new commenting forum
Join thought-provoking conversations, follow other Independent readers and see their replies