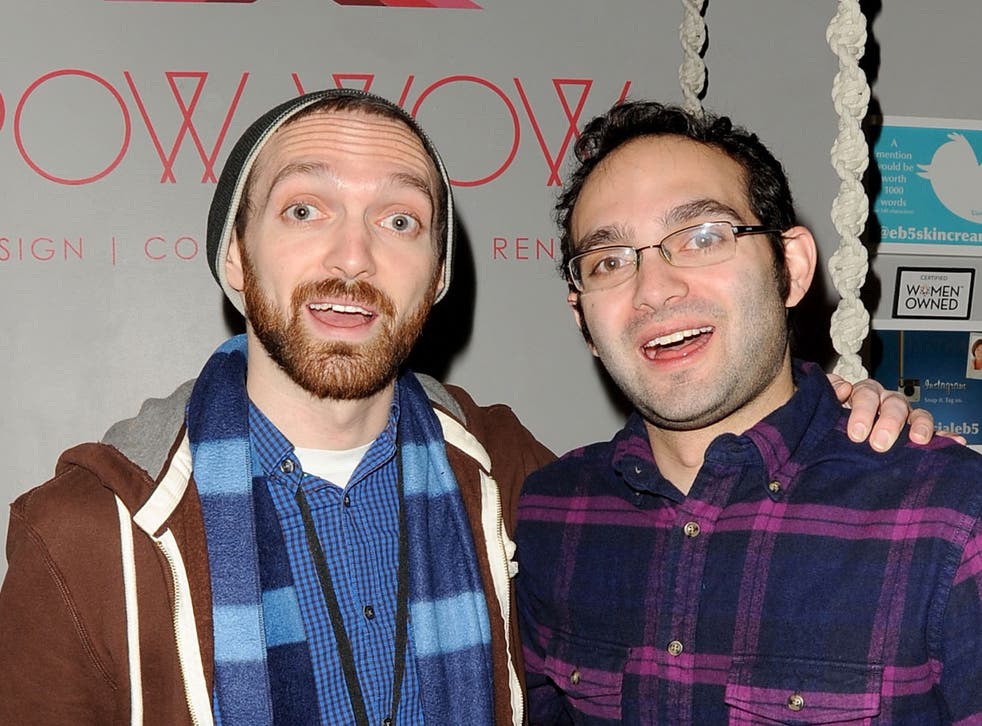 The Fine Bros withdraw controversial trademark plans following community backlash
The brothers have announced a complete U-turn on their controversial licensing and trademarking plans
Popular YouTubers the Fine Brothers have climbed down over their controversial plans to trademark the word 'react' and license the 'reaction video' format which they popularised, after a backlash from the YouTube community.
The brothers, Benny and Rafi Fine, have built up an audience of millions for their 'reaction videos', in which children, teenagers and elderly people are filmed reacting to videos about popular culture or current events.
However, they recently faced a backlash after announcing 'React World', a licensing scheme which would allow certain YouTubers and content creators to make their own Fine Brothers-style videos.
They also applied for a trademark on the word 'react', which if granted, would have given them and their licensees the sole rights to use the word in relation to online reaction videos in their format.
The YouTube community and internet at large broadly criticised the plan, arguing that the reaction video genre was around long before the Fine Brothers, and attacking the licensing scheme as an assault on creative freedom online.
Now, after losing a huge number of YouTube subscribers and experiencing a backlash that showed no signs of dying down, the brothers have announced that they intend to completely abandon their licensing and trademarking plans.
In a Medium post entitled 'A message from the Fine Brothers', the pair said they realised they were trying to build a system "that could easily be used for wrong."
Speaking about their licensing plan, they wrote: "The reality that trademarks like these could be used to theoretically give companies (including ours) the power to police and control online video is a valid concern, and though we can assert our intentions are pure, there's no way to prove them."
They said that they have now decided to "rescind all of our 'React' trademarks and applications," which cover their popular series like 'Kids React' and 'Elders React', "discontinue the React World programme," and "release all past content ID claims," which they admitted were been previously used against other content creators to take down videos which they believed were copying their format.
The brothers admitted that concerns over their plans were "understandable" given their past video takedowns, which they called "mistakes from an earlier time."
"It makes perfect sense for people to distrust our motives here, but we are confident that our actions will speak louder than these words moving forward," they added.
Since publishing the apology, the original video announcing React World and the subsequent update video, in which the brothers addressed some of the criticisms of the plan, have both been removed from the Fine Brothers YouTube channel.
Since the controversy began, the Fine Brothers Entertainment YouTube channel, where the bulk of their reaction videos are published, has lost a significant number of followers - dropping from well over 14 million before the announcement of the plan, to under 13.8 million at the time of writing.
Join our new commenting forum
Join thought-provoking conversations, follow other Independent readers and see their replies