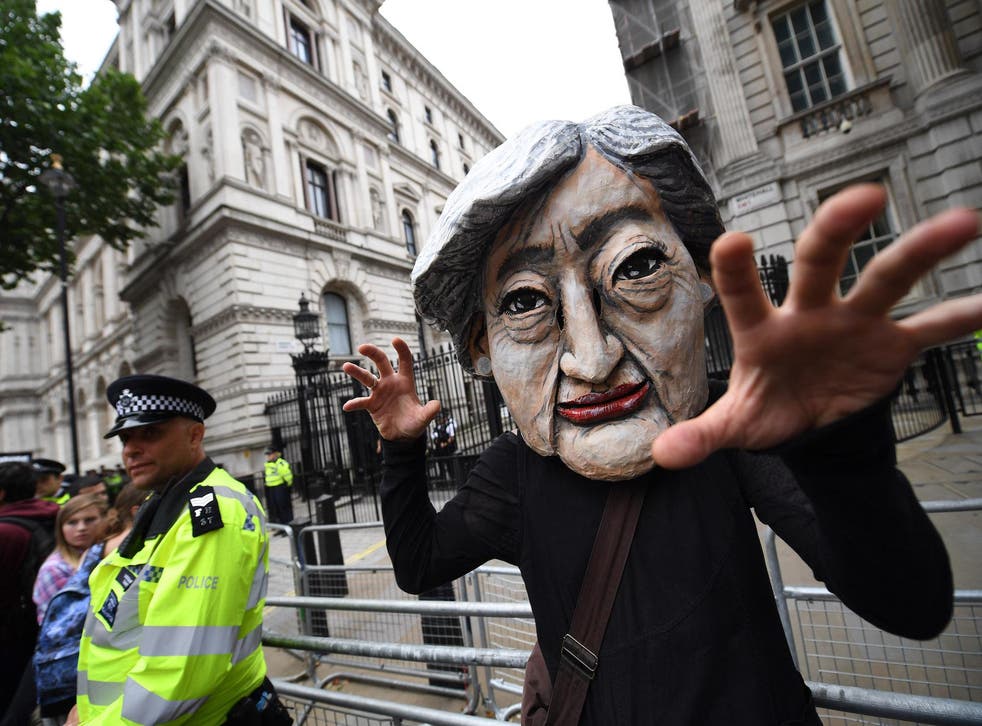 Theresa May lambasted by her own terrorism watchdog for planned Google and Facebook crackdown
The prime minister is behaving like a 'Chinese dictator', independent reviewer of counterterrorism legislation says
Theresa May's plans for an internet crackdown are like a Chinese dictator, according to her own policy watchdog.
The government's plans to fine technology companies if they fail to remove extremist material are a challenge to democracy, according to Max Hill, QC – the new independent reviewer of counterterrorism legislation.
The fines are just one part of the Conservatives' wide-ranging plans to regulate and censor the internet, which they claim will help reduce terror. Those plans were laid out in the party's manifesto before the election, and the prime minister has committed to push forward with them despite not winning a majority in the election.
Gadget and tech news: In pictures

Show all 25
The plans – which force companies like Google or Facebook to comply with government requests or face becoming criminalised – might indeed end up driving such content underground and making it harder for people to be prosecuted.
Mr Hill told a conference: "I struggle to see how it would help if our parliament were to criminalise tech company bosses who 'don't do enough'," The Times reported. "How do we measure 'enough'? What is the appropriate sanction? We do not live in China, where the internet simply goes dark for millions when government so decides. Our democratic society cannot be treated that way."
Ms May has been asked about the accusations that the plans would make Britain like China before. She refused to rule out such regulation, but said she hoped that the companies would work with the government before the changes were necessary.
Mr Hill said the government needs to work harder to encourage co-operation, rather enforcing compliance. ""Companies who make eye-watering sums of money from our everyday chatter need to be brought firmly onside, they do not need to be forced offside." he said.
Join our new commenting forum
Join thought-provoking conversations, follow other Independent readers and see their replies