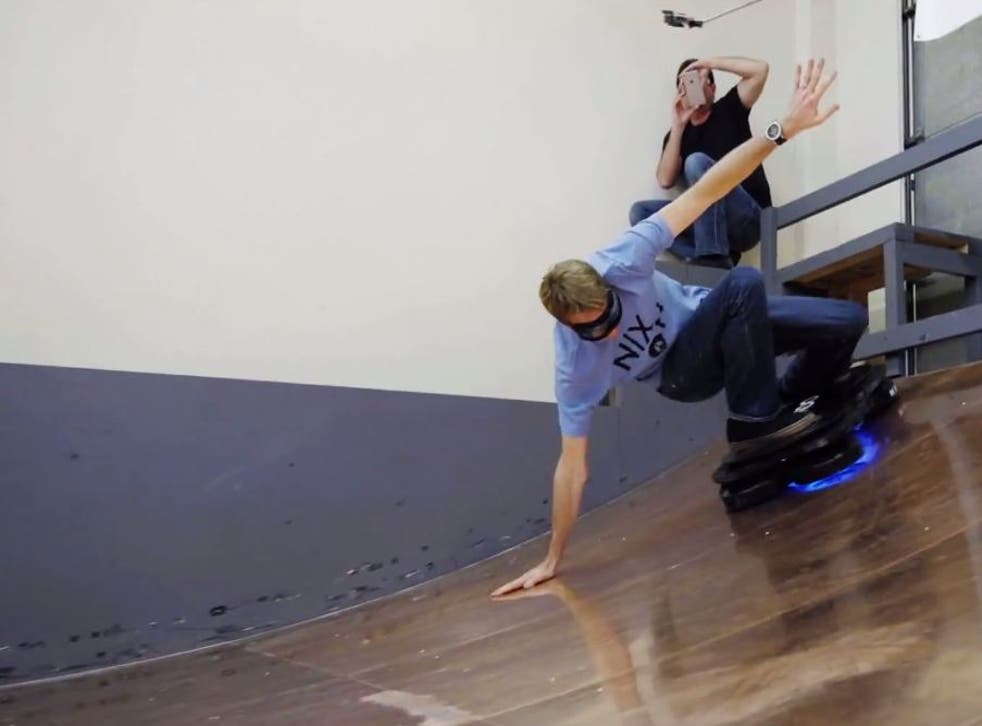 Tony Hawk rode that real working hoverboard
Sadly he couldn't pop any 1080s
In what sounds like a cheat for Tony Hawk's Pro Skater 2, the champion skater has taken a hoverboard out for a spin on a half pipe.
Hawk was one of several celebrities who took part in a hoax hoverboard video earlier in the year, but this time it was the real deal.
The Hendo Hoverboard can genuinely move around without touching the floor, sliding with the momentum of the rider.
Hawk managed to master it pretty quickly, executing a few spins for the cameras, though the technology is a long way off being used to pull any grabs or plants.
The hoverboard, which is part of a Kickstarter funding campaign, echoes the one that featured in Back To The Future but has its limitations, only being being able to operate on non-ferromagnetic conducter surfaces like aluminium.
The project is actually just a teaser what for what the Hendo company is really hoping to develop: hoverhouses.
Join our new commenting forum
Join thought-provoking conversations, follow other Independent readers and see their replies