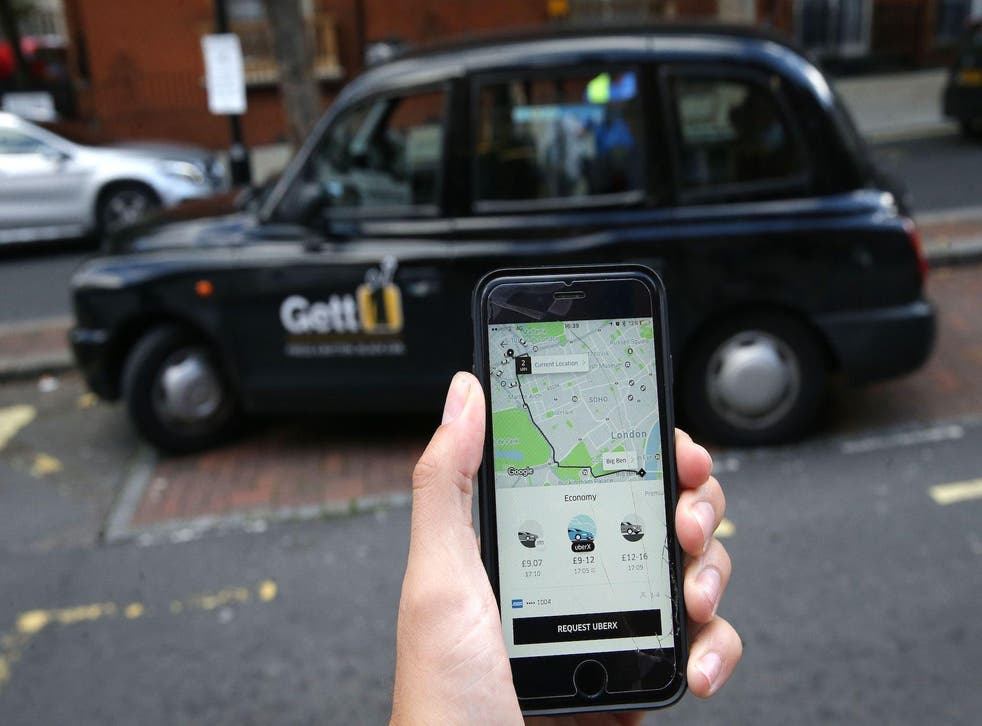 Uber boss Dara Khosrowshahi apologises for app's behaviour but pleads for app to be let back into London
The open letter didn't address any of the problems that led Transport for London to ban the company
Andrew Griffin
Monday 25 September 2017 12:29 Comments
Uber's boss has apologised to all Londoners, in an open letter that pleads for his app to be let back into the capital.
Dara Khosrowshahi admitted that the company had "got things wrong". He said that he apologises on behalf of the app for those "mistakes we've made".
Uber ban: What taxi app alternatives do Londoners have?

Show all 6
But he asked that Transport for London let the app back into the capital and give it the opportunity "to make things right".
It also confirmed that Uber will appeal that decision. That means that the app will probably continue working until at least 13 October, and perhaps for longer than that, since Uber can keep operating until all of the appeals have been exhausted.
The page-length letter was posted in the Evening Standard and signed by Mr Khosrowshahi, who took over as boss of the company last month.
It didn't mention any of the complaints that TfL made about the way the app works, such as its failure to conduct proper background checks, report serious crimes and its use of the controversial "Greyball" software. It said only that Uber had "got things wrong along the way" but pointed to "contributions" it had made like the introduction of wheelchair accessible vehicles and a Clean Air Plan.
"Dear Londoners," the letter begins. "We want to thanks everyone who uses Uber for your support over the last few days. It's been amazing to hear your stories of Uber improving lives across this city – from drivers who use our app to earn a living, to riders who rely on us to get home safely after a night out."
That was partly a reference to a petition, established by Uber itself, which asks for the app to return. That has since been signed by hundreds of thousands of people.
"While Uber has revolutionised the way people move in cities around the world, it's equally true that we've got things wrong along the way," it continues. "On behalf of everyone at Uber globally, I apologise for the mistakes we've made.
"We will appeal this decision on behalf of millions of Londoners, but we do so with the knowledge that we must also change. As Uber's new CEO, it is my job to help Uber write its next chapter.
"We won't be perfect, but we will listen to you; we will look to be long-term partners with the cities we serve; and we will run our business with humility, integrity and passion.
'To me, it's a political decision,' declares Uber driver
"Here in London, we've already started doing more to contribute to the city. Wheelchair accessible vehicles are on the road and our Clean Air Plan will help tackle pollution.
"You have my commitment that we will work with London to make things right and keep this great global city moving safely."
Register for free to continue reading
Registration is a free and easy way to support our truly independent journalism
By registering, you will also enjoy limited access to Premium articles, exclusive newsletters, commenting, and virtual events with our leading journalists
Already have an account? sign in
Join our new commenting forum
Join thought-provoking conversations, follow other Independent readers and see their replies