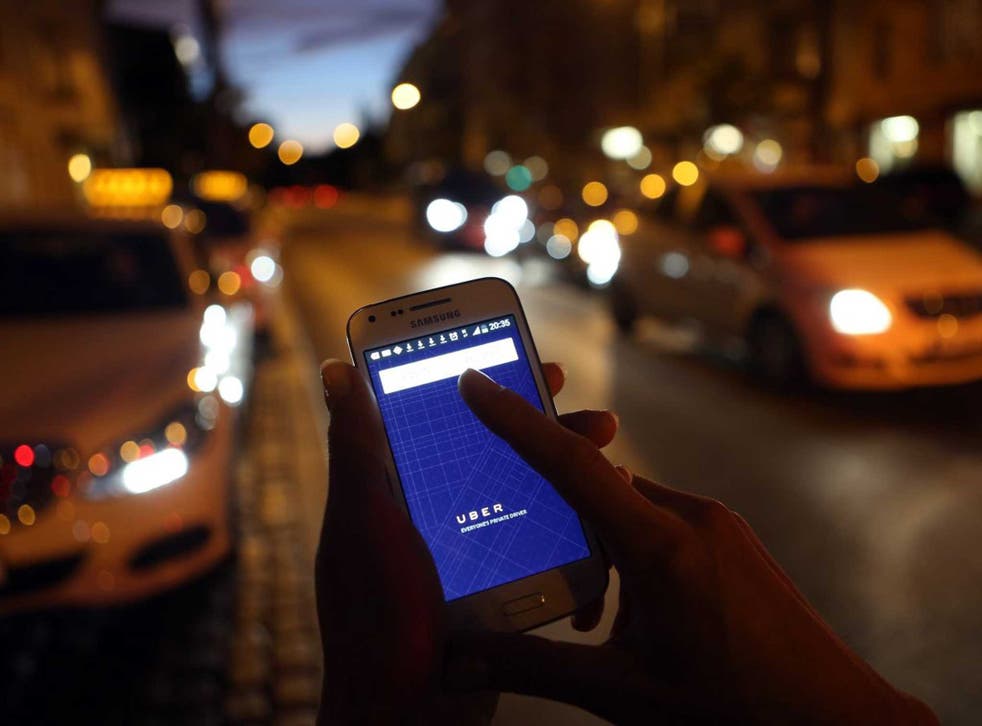 Uber executive Emil Michael suggests exposing 'personal lives and families' of female reporters who write negatively about car hire app
Comes after company was criticised for teaming up with 'French escort service' for sexist promotion
Adam Withnall
Tuesday 18 November 2014 09:51 Comments
One of Uber's most senior executives has been forced to apologise after suggesting the car company should hire a team of researchers to dig up dirt on the "personal lives" and "families" of journalists who write negatively about the controversial car hire company.
Emil Michael made the comments with specific reference to a female reporter who has in the past written that she deleted her Uber app after the company teamed up with an apparent escort service in France.
At a high-profile dinner party attended by the actor Ed Norton and publisher Arianna Huffington, Michael was asked about such depictions of Uber in the media.
According to Buzzfeed News, the senior vice president of business suggested the company spend $1 million hiring four researchers and four journalists to investigate "your personal lives, your families" and discredit those behind the unfavourable reports.
The female reporter, Sarah Lacy, wrote a column on her tech website PandoDaily accusing Uber of "sexism and misogyny" and not "respect[ing] us or priorit[sing] our safety".
Michael reportedly responded by saying Lacy should be held "personally responsible" for any woman who also deleted her Uber app and was later sexually assaulted by a taxi driver.
The executive has since taken to Twitter to apologise for his comments, which according to Buzzfeed he believed were made off the record.
Writing to Lacy herself, Michael said: "I would like to apologize to you directly. My comments were wrong and I deeply regret them.
"Neither me nor my company would ever engage in such activities. Again, I apologize."
Also on Twitter, Lacy said Michael had since called her to explain his comments "off record" – which she refused. "You threaten my family and you want to chat off record? Um no," she wrote. She also shared a number of tweets from people saying they had joined her in deleting Uber from their phones.
In pictures: European taxi drivers in protest against Uber app

Show all 8
A spokesperson for Uber told The Independent that the company "has not, does not and will not investigate journalists". "Those remarks have no basis in the reality of our approach," he said.
A statement from Michael, issued via Uber, said: "The remarks attributed to me at a private dinner – borne out of frustration during an informal debate over what I feel is sensationalistic media coverage of the company I am proud to work for – do not reflect my actual views and have no relation to the company's views or approach. They were wrong no matter the circumstance and I regret them."
Register for free to continue reading
Registration is a free and easy way to support our truly independent journalism
By registering, you will also enjoy limited access to Premium articles, exclusive newsletters, commenting, and virtual events with our leading journalists
Already have an account? sign in
Join our new commenting forum
Join thought-provoking conversations, follow other Independent readers and see their replies