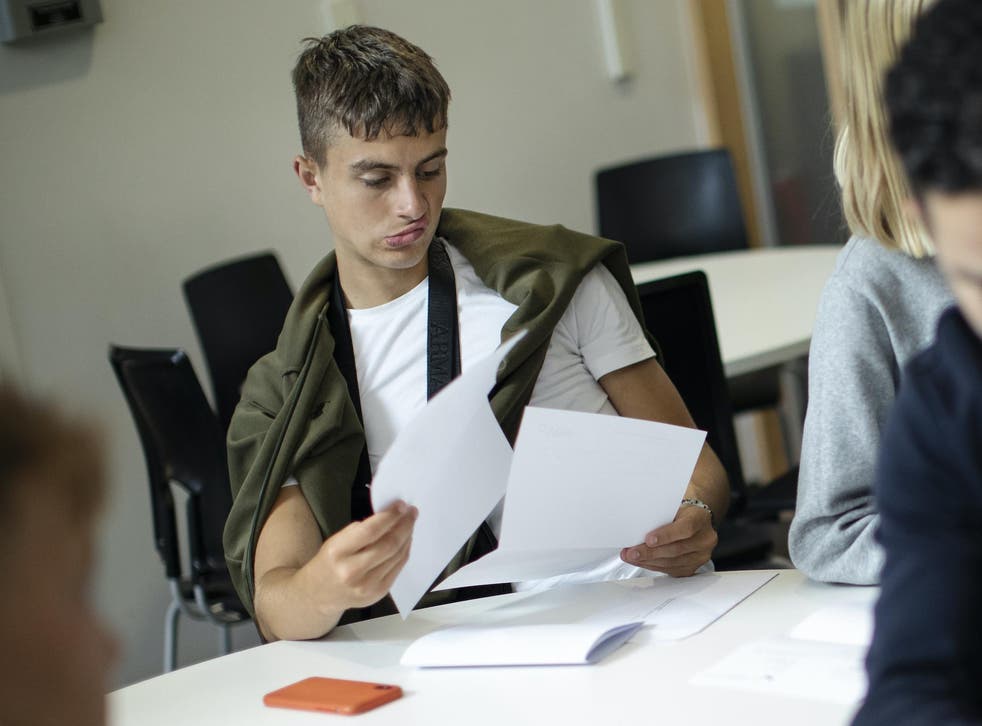 UCAS down as students struggle to log in on A-level results day
People report issues getting onto 'Track' part of website, used to see whether applications have been successful
UCAS's website appears not to be working properly, as students log on to find out whether they have been successful on A-level results day.
The issues were caused by a vast number of people trying to get onto the website, even in comparison with the surge usually experienced on the morning of results day, UCAS said.
The problems come amid more widespread issues with the A-level process this year, as schools and the government have struggled to give students accurate grades amid the coronavirus pandemic.
Frustrated students found themselves looking at a message indicating that a "timeout occurred" and that the website was unable to show them the page they wanted.
The UCAS outages mean that some of those students were unable to get onto the "Track" part of the website, which is used to see whether applications to university have been successful.
That can be a key way for students to understand whether they have achieved the grades they need to get into university. It also allows people to know whether they have been accepted in the event they fail to meet those required grades.
Some social media users advised that anyone not able to get into the UCAS website should check their emails, since universities will often send information about offers, there too.
Students on Twitter noted that they had already had to deal with a difficult year – after the coronavirus outbreak brought lessons to an end, and forced a radical change in how students would receive their grades – before being hit by technical problems right at the end.
UCAS said that the problems were related to a vast surge in demand for the website, but had now been fixed.
"At 8am we saw a surge in demand for our website, seven times higher than at the same point last year," a spokesperson said.
"We immediately responded and increased our capacity and the service returned to normal within thirty minutes. We apologise for the frustration this has caused, and we are here to help students throughout the day."
Join our new commenting forum
Join thought-provoking conversations, follow other Independent readers and see their replies