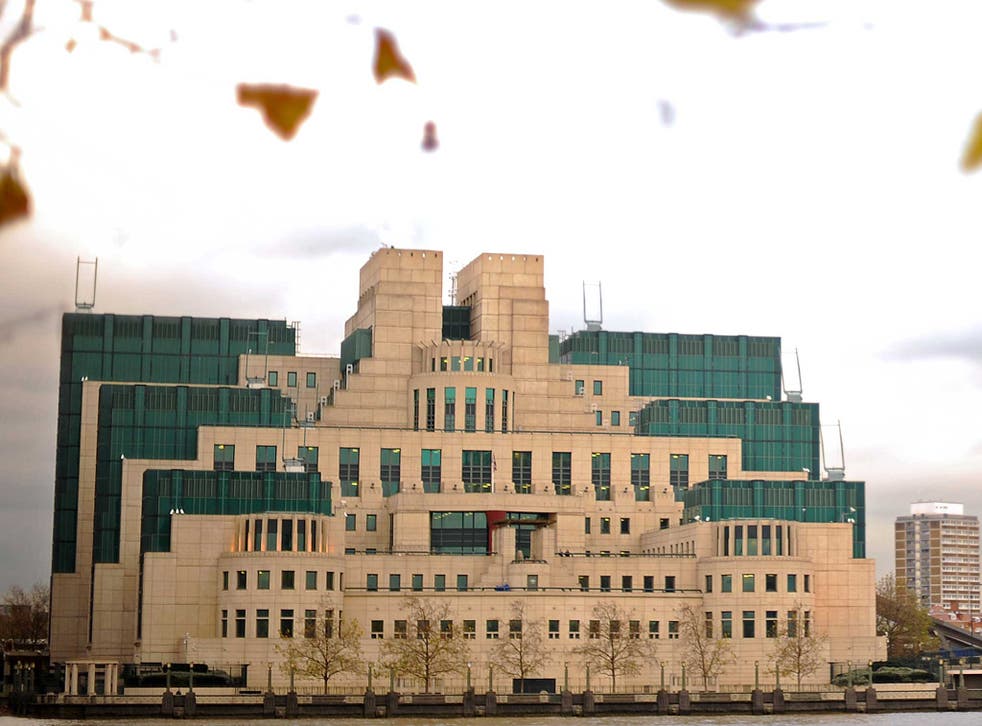 WhatsApp and iMessage could be banned as MI5 boss Andrew Parker asks Facebook and Twitter to share users' messages
Like David Cameron, the spy chief has said that encrypted chats are a threat to national security — but the technology is required for safe internet banking, among other uses
Andrew Griffin
Thursday 17 September 2015 12:14 Comments
MI5 boss Andrew Parker has asked that the Government be given new powers to monitor communications, which could lead to the banning of WhatsApp and iMessage.
Arguing that the terrorist threat to the country is at its highest in three decades, Mr Parker said that internet firms like Facebook and Twitter had a "responsibility" to share information about their users. But that could also require the use of strong encryption in apps to be ruled illegal — a ruling that would likely lead to apps that use the technology like WhatsApp and iMessage being banned.
The comments follow David Cameron's comments in January that he does not want to "allow a means of communication between people which […] we cannot read". That too was taken to mean that the government wants to rule out forms of strong encryption, which allow messages to pass between people without being read by people in the middle.
Parker said that encryption was "creating a situation where law enforcement agencies and security agencies can no longer obtain under proper legal warrant the contents of communications between people they have reason to believe are terrorists".
"They are using secure apps and internet communication to try to broadcast their message and incite and direct terrorism amongst people who live here who are prepared to listen to their message," he said, speaking on Radio 4 as part of the first live interview of any security service chief.
Mirroring Cameron's comments, Parker said that it "is in nobody's interests that terrorists should be able to plot and communicate out of the reach of any authorities with proper legal power".
Encryption may be used to obscure messages that include information that is a national security threat. But encryption is also a requirement for protecting against all sorts of crime — including ensuring that banks are able to send messages to customers without criminals reading them.
Governments have previously urged that technology companies use backdoors, or weakened encryption, which gives the government a way into communications but not other people. But computer scientists have repeatedly pointed out that doing so would mean that criminals would be able to get access through those same weak points.
Such measures would likely be strongly resisted by technology companies such as Apple, which makes iMessage, and Facebook-owned WhatsApp. Both companies have repeatedly iterated their commitment to their user's privacy, which relies in large part of end-to-end encryption that stops even the companies themselves from reading the communications of their customers.
Parker also urged the reintroduction of new powers for the security services, which are likely to be introduced through a revived Snoopers' Charter. The Conservatives attempted to introduce that wide-ranging legislation last year and were blocked by the Liberal Democrats — but home secretary Theresa May has already pledged to bring it back.
"Because of that threat we face and the way the terrorists operate and the way we all live our lives today, it is necessary that if we are to find and stop the people who mean us harm, MI5 and others need to be able to navigate the internet to find terrorist communication," Parker said.
"We need to be able to use data sets so we can join the dots, to be able to find and stop the terrorists who mean us harm before they are able to bring the plots to fruition. We have been pretty successful at that over recent years, but it is becoming more difficult to do it as technology changes faster and faster."
Register for free to continue reading
Registration is a free and easy way to support our truly independent journalism
By registering, you will also enjoy limited access to Premium articles, exclusive newsletters, commenting, and virtual events with our leading journalists
Already have an account? sign in
Join our new commenting forum
Join thought-provoking conversations, follow other Independent readers and see their replies