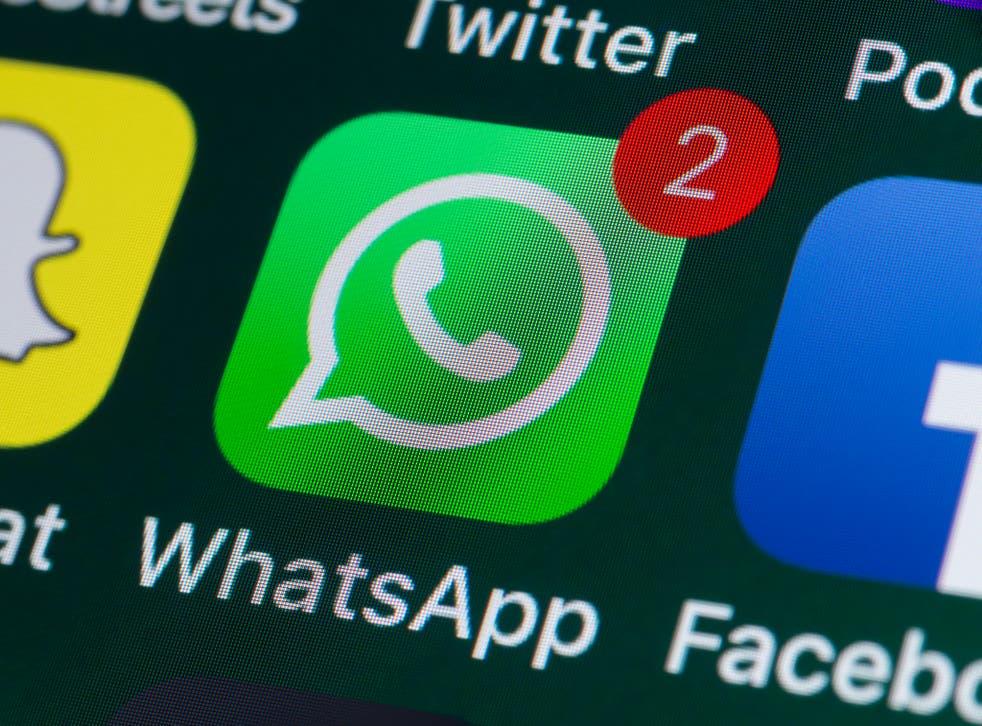 WhatsApp dark mode included in new iOS and Android update
Feature was users' most requested, Facebook-owned chat app says
WhatsApp has finally, officially launched its dark mode.
The company acknowledged that the feature had been its users' most requested in recent months. And it said it was aware that it had taken some time, but that it wanted to ensure it was fully ready before it was released to the public.
At last it will be pushed out to iPhone and Android users, in an update that will be released in the coming days.
The new mode allows users to turn the screen inside the app dark, setting it against a black rather than light background.
It is intended to make it easier to view a screen in low light, stopping the usual shock and glare that comes with bright screens.
12 useful WhatsApp features you didn't know existed

Show all 12
Both Android and iOS were updated to support dark modes last year, allowing apps to integrate darker colours for night-time viewing, which apps could automatically switch on depending on users' preferences.
Many apps rushed to integrate it within their design. But others didn't – meaning that users might be happily navigating around their various apps, before being hit by the shocking white of WhatsApp or any other app that had so far failed to add its own dark mode.
Now users that are using the latest versions of Google or Apple's operating system – Android 10 or iOS 13 – will be able to switch the mode on from their phone's settings.
"Dark mode for WhatsApp offers a fresh look on a familiar experience," the company said in a blog post.
"It's designed to reduce eye strain in low light environments. And we hope it helps prevent those awkward moments where your phone lights up the room."
It also said that the change should make the app easier to read, by highlighting only the most important content.
WhatsApp made a special video – titled "Hello Darkness" and including a previously unreleased version of The Sound of Silence by Paul Simon – to celebrate the launch of the feature.
For users who have WhatsApp and their operating system updated to the latest version, enabling the mode should be as easy as switching on dark mode in settings. Users on Android 9 or earlier can switch on the theme in WhatsApp specifically, by heading to the settings, selecting "chats" and then picking the "dark" theme.
Join our new commenting forum
Join thought-provoking conversations, follow other Independent readers and see their replies