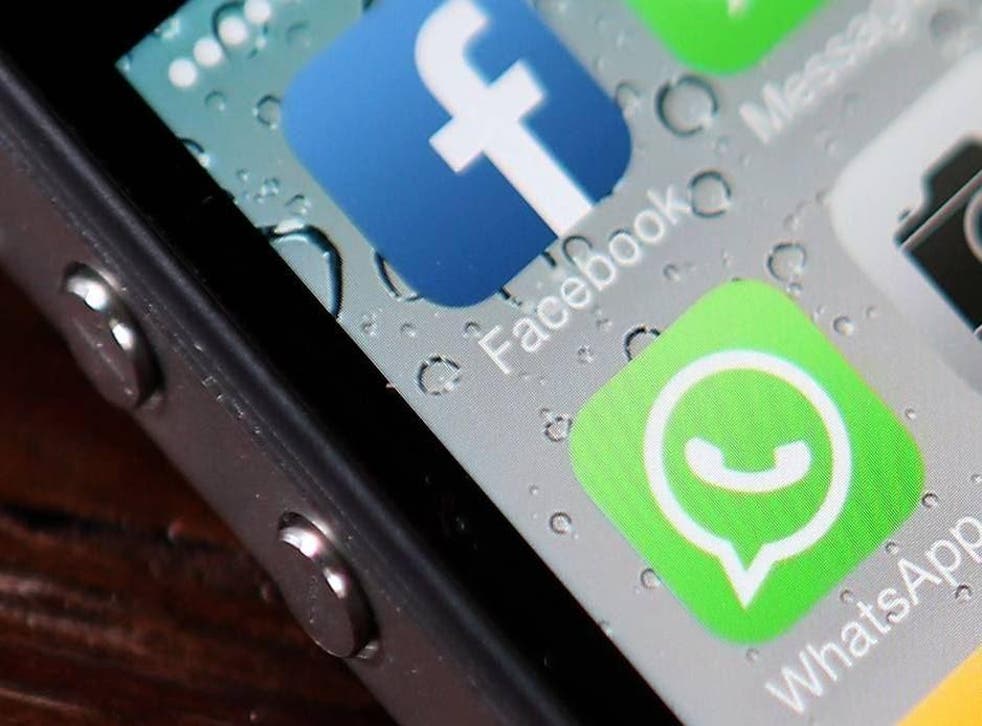 WhatsApp and Facebook Messenger scam sees people told to pass on message to avoid having to pay
Neither of the apps are going to stop being free – you're far more valuable than that
Andrew Griffin
Friday 06 January 2017 12:02 Comments
WhatsApp and Facebook Messenger users are being tricked into sending out a message by a scam.
The hoax claims that people need to send out a message otherwise theyl'l be forced to pay for each one they send to their friends in future. If they don't copy and paste the post then the apps will presume that they are not an "avid user" and so will move towards charging them, the post claims.
But it's entirely untrue and neither Facebook or WhatsApp is moving to charging for messages. Both are expected to remain entirely free – which they need to do, since Facebook's business model is capturing information on its users and then using that to charge advertisers for marketing.
Gadget and tech news: In pictures

Show all 25
The message is being sent out by people who are tricked into believing it. As such, it is spreading fast – since it tells people explicitly to share it.
"From Saturday morning facebook will become chargeable. If you have at least 10 contacts send them this message. In this way we will see that you are an avid user and your logo will become blue () and will remain free," the message reads. "As discussed in the paper today. Facebook will cost 0.01ps per message. Send this message to 10 people. When you do the light will turn blue otherwise facebook will activate billing."
The same message is being sent around with the word WhatsApp replaced for the word Facebook, but otherwise the same.
There doesn't seem to be any danger in participating in the hoax – unlike other WhatsApp hoaxes, it doesn't pose any threat to people's data or aim to trick them out of money. But it is a bit of a waste of time, and one that tricks other people into wasting their time, too.
Register for free to continue reading
Registration is a free and easy way to support our truly independent journalism
By registering, you will also enjoy limited access to Premium articles, exclusive newsletters, commenting, and virtual events with our leading journalists
Already have an account? sign in
Join our new commenting forum
Join thought-provoking conversations, follow other Independent readers and see their replies