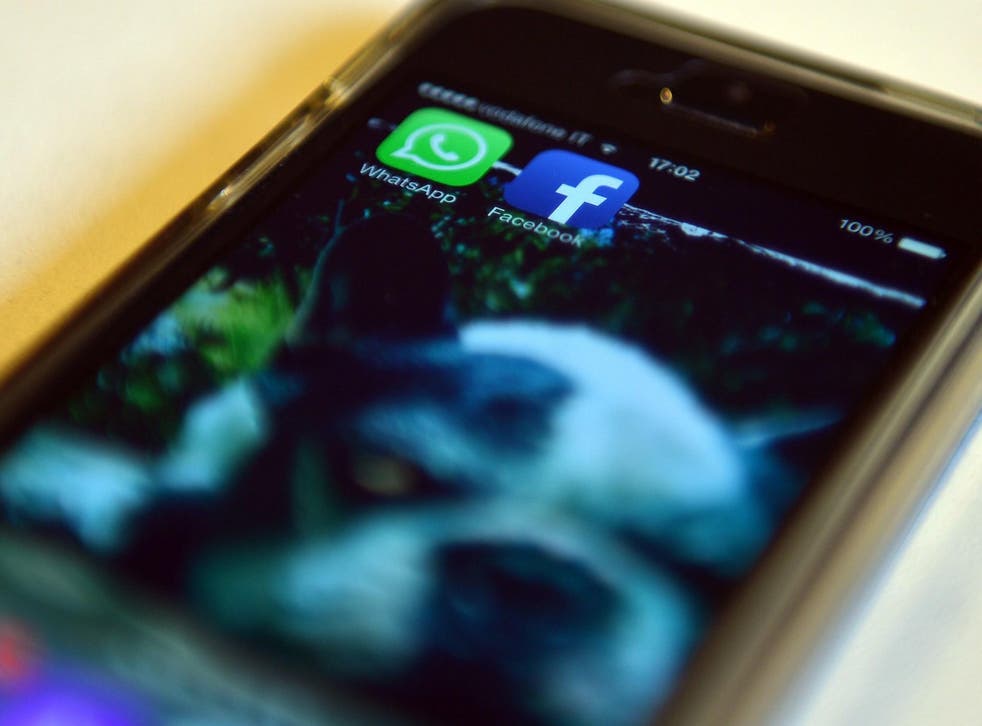 WhatsApp co-founder quits: Why Jan Koum might have clashed with Facebook
It is far from the first time that the two companies have come into conflict
Andrew Griffin
Tuesday 01 May 2018 11:20 Comments
WhatsApp's co-founder is leaving the company amid a continuing scandal over Facebook's use of data.
The departure of Jan Koum is a shock and is largely mysterious. Mr Koum wrote on Facebook that it was time to "move on" so he could spend more time "collecting rare air-cooled Porsches, working on my cars and playing ultimate frisbee".
But the Washington Post reported that Mr Koum left for more contested reasons, following an argument about the future of encryption and privacy on the service. WhatsApp has been dedicated to privacy since it was founded – using technology that makes snooping impossible – but that has regularly come into conflict with Facebook's huge appetite for personal data, and that is likely to have happened this time around too.
12 useful WhatsApp features you didn't know existed

Show all 12
It is far from the first time that the WhatsApp founder's focus on security and privacy has clashed with Facebook's business model, which is based on data and ads. Despite the major merger of the two companies, they still have entirely distinct philosophies – though those philosophies have sometimes merged together.
Facebook's Mark Zuckerberg noted WhatsApp's commitment to privacy in a message posted to Facebook after Mr Koum's departure was announced.
"I'm grateful for everything you've done to help connect the world, and for everything you've taught me, including about encryption and its ability to take power from centralized systems and put it back in people's hands," he wrote underneath Mr Koum's announcement, which was posted to Facebook. "Those values will always be at the heart of WhatsApp."
The difference between Facebook and WhatsApp is best shown in their respective chat apps. In WhatsApp, messages are end-to-end encrypted, meaning that only the sender and the recipient can read a message and the company could not snoop even if it wanted to; on Facebook, messages are regularly scoured through by automated systems, which the site says is done to stop certain kinds of abuse.
But Facebook has in the past tried to merge those two strategies. And it has led to significant disputes that could show why the current dispute has erupted.
When Facebook bought WhatsApp, the companies stressed that nothing would change. WhatsApp's co-founders wrote on its blog that there would be no ads in conversations, and that "there would have been no partnership between our two companies if we had to compromise on the core principles that will always define our company, our vision and our product".
Back then, WhatsApp made its money not by selling ads but by charging a small fee to use the site. That fee has since been dropped – leading many to worry that ads would be coming instead.
And Facebook's ad technology and business strategy has gradually made its way into WhatsApp.
The most controversial example came in 2016, when WhatsApp announced that they would begin to share data with Facebook. The company would be able to track people's activity across the two sites, allowing it to see who people were talking to.
WhatsApp encryption in 60 seconds
WhatsApp claimed that the data sharing was being added to improve the service across both sites. But many users saw it as their worst fears starting to come true: a step towards the worrying situation where Facebook would be able to take data from people's private WhatsApp conversations and then use that to sell ads.
Ever since then, Facebook's business strategy has become more and more a part of WhatsApp's. It has been gradually rolling out a new service called WhatsApp Business, for instance, which allows users to talk to companies using the service.
The most recent and notable disagreement between WhatsApp and Facebook actually came from its other founder, Brian Acton, who left the company last year. In the wake of the Cambridge Analytica scandal, he wrote on Twitter: "It is time. #deletefacebook".
Mr Koum has not yet publicly discussed any disagreement that led him to leave Facebook, or posted any of the kind of critical messages that Mr Acton famously shared.
Register for free to continue reading
Registration is a free and easy way to support our truly independent journalism
By registering, you will also enjoy limited access to Premium articles, exclusive newsletters, commenting, and virtual events with our leading journalists
Already have an account? sign in
Join our new commenting forum
Join thought-provoking conversations, follow other Independent readers and see their replies