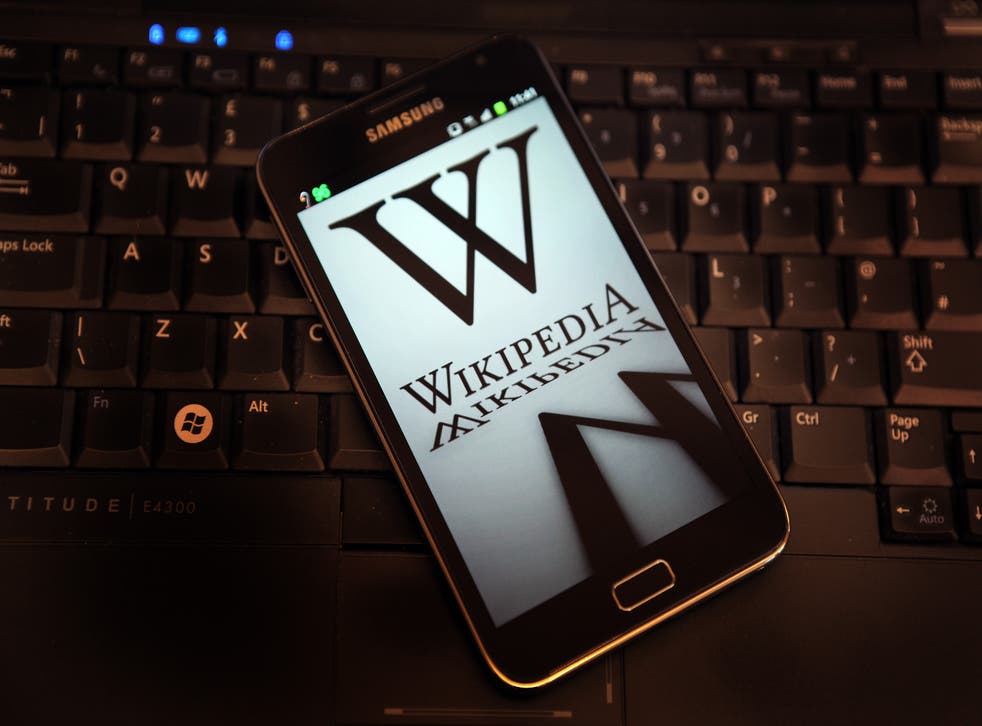 Wikipedia fires editor who enhanced entries for cash
Program evaluation co-ordinator Sarah Stierch has left Wikipedia's parent company, the Wikimedia Foundation, after evidence of paid editing surfaced
Wikipedia's parent company has parted company with an employee who was being paid by clients for editing pages of the online encyclopedia. The company has announced that Sarah Stierch, who was a program evaluation co-ordinator, "is no longer an employee of the Wikimedia Foundation".
The move came after a screenshot of her freelancing work, indicating she took $300 for working on a 'Wikipedia Page for Individual' last month, was published to the "wikipedia-l" mailing list.
Paid editing remains a controversial issue for the San Francisco-based firm after a recent purge saw hundreds of the accounts of website's editors closed because of suspicions the practice was widespread.
Blogger Tomasz Kozlowski, a Wikimedia Commons contributor who also maintains a blog that is sometimes critical of Wikimedia Foundation, the parent company, said: "Paid editing thrives in the heart of Wikimedia. It defies belief that Sarah would be oblivious to these issues and how they are perceived by the wider community... it can only be guessed for which article she was compensated."
Mr Kozlowski said he was sent the screenshot by a "fellow Wikipedian" whose identity he agreed to keep anonymous.
Wikimedia' s Senior Director of Programs, Frank Schulenberg, said: "The Wikimedia Foundation has recently learned that Sarah has been editing Wikipedia on behalf of paying clients, as recently as a few weeks ago. She did that even though it is widely known that paid editing is frowned upon by many in the editing community and by the Wikimedia Foundation.
"The Wikimedia Foundation values Sarah a great deal. She has been an active Wikipedian since 2006... She is a good friend of many of us. Everybody makes mistakes, and I would like to believe that the Wikimedia movement is a place of forgiveness and compassion."
Foundation Executive Director Sue Gardner recently denounced the spread of "paid advocacy editing," which she said was a "black hat practice" in the eyes of the company.
Wikimedia spokesperson Jay Walsh said that the foundation takes a dim view of paid editing. He said: "There's a historical resistance towards it from early days within the project. Wikipedia is a volunteer project written by people who were unpaid to support free knowledge by giving their work freely to the project."
Wikipedia founder Jimmy Wales, who was alerted to the accusations about Stierch on his own Wikipedia user page, declined to comment on personnel matters. Wales did say that he "very, very strongly condemn[s] such editing, and this is no exception."
It is not clear which pages were edited for pay. In his blog post, Kozlowski speculates about three different possibilities all edited by Ms Stierch under her own account, but said he was disappointed that her employment had ended.
He said: "I'm not that happy about her being let go. I don't think this was a fire-able offense, to be honest. For a very long time the foundation claimed that what their employees do in their free time isn't necessarily relevant to their job."
The idea of accepting money for edits isn't universally condemned among Wikipedia editors and contributors have argued that more types of paid editing should be allowed.
Join our new commenting forum
Join thought-provoking conversations, follow other Independent readers and see their replies